Good news: Fall is finally here! If you've already taken care of your fall maintenance, it's high time to add some autumn spirit to your home. Easy fall decorations, classic fall dishes, and a few relaxing songs will help you and your tenants to feel the autumn spirit.
Let's take a look at 5 ways you and your tenants can add fall spirit to your rental.
1. Decorate the porch.
It's not Halloween yet, but nobody would mind if you placed some pumpkins on the porch so that it looks more festive. You can use plain, painted, or carved pumpkins. Decorate the doorway and porch of your rental with fall flowers and maple leaves. For seasonal decorations, you can use hay bales as well as pine cones. These are simple and stylish design solutions.
A beautifully designed porch is what makes the neighbors and guests feel the autumn spirit just by passing the rental.

Related: Decorating A Rental Apartment On A Budget: Cute and Spooky Halloween Ideas
How To Decorate A Rental Apartment For Halloween: Three Simple Steps
2. Cozy up the living room.
Along with outdoor fall ideas, consider some design themes for your interior. During the fall season your tenants are likely to spend more time indoors, so try to make the living room inviting and comfortable. Warm colors will add relaxing, positive vibes. Scented candles, a glass vase with gladiolus, a nice bowl with pine cones—these are just a few decorative elements associated with the fall season that will fit into any living room design. If there's a fireplace in the rental, spruce it up with fall decorations to complete the look.
3. Replace bedding and curtains.
Get ready for fall by replacing bedding and curtains. Choose warm colors and soft textiles. Cotton blankets and beige or tartan pillows are perfect for autumn interior design. You'll be happy to wrap yourself up in a blanket with an interesting book or a cup of hot cocoa while it's raining outside.

Related: Decorating Rental Apartment Bedroom: 4 Simple Design Solutions To Maximize Space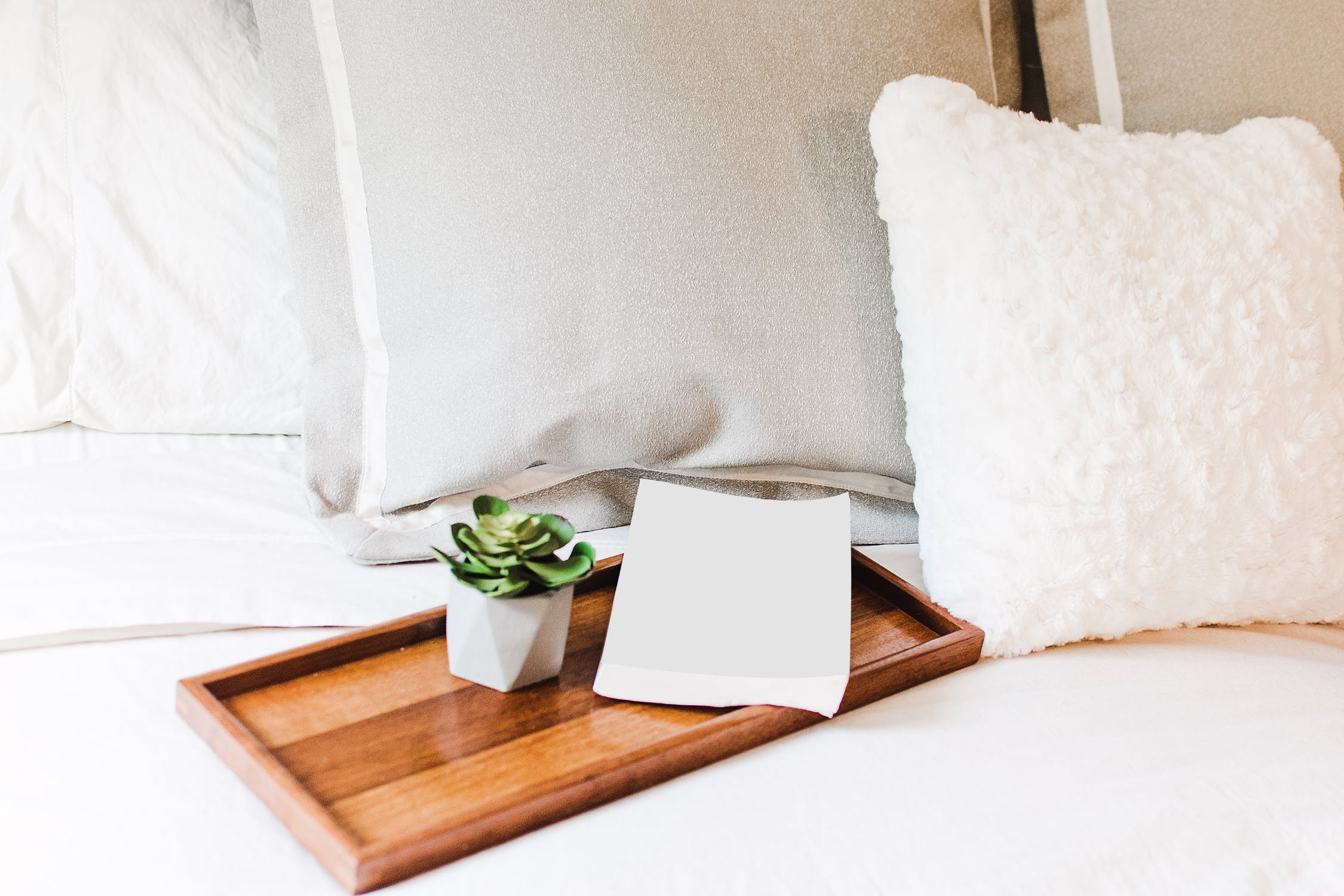 4. Prepare fall dishes.
To fully experience the fall atmosphere, think of autumn recipes with seasonal ingredients you can cook at home. A delicious pumpkin cake or homemade apple cider is among the most favorite of autumn dishes. Plus, the smell of homemade baked goods with cinnamon adds to the atmosphere of autumn.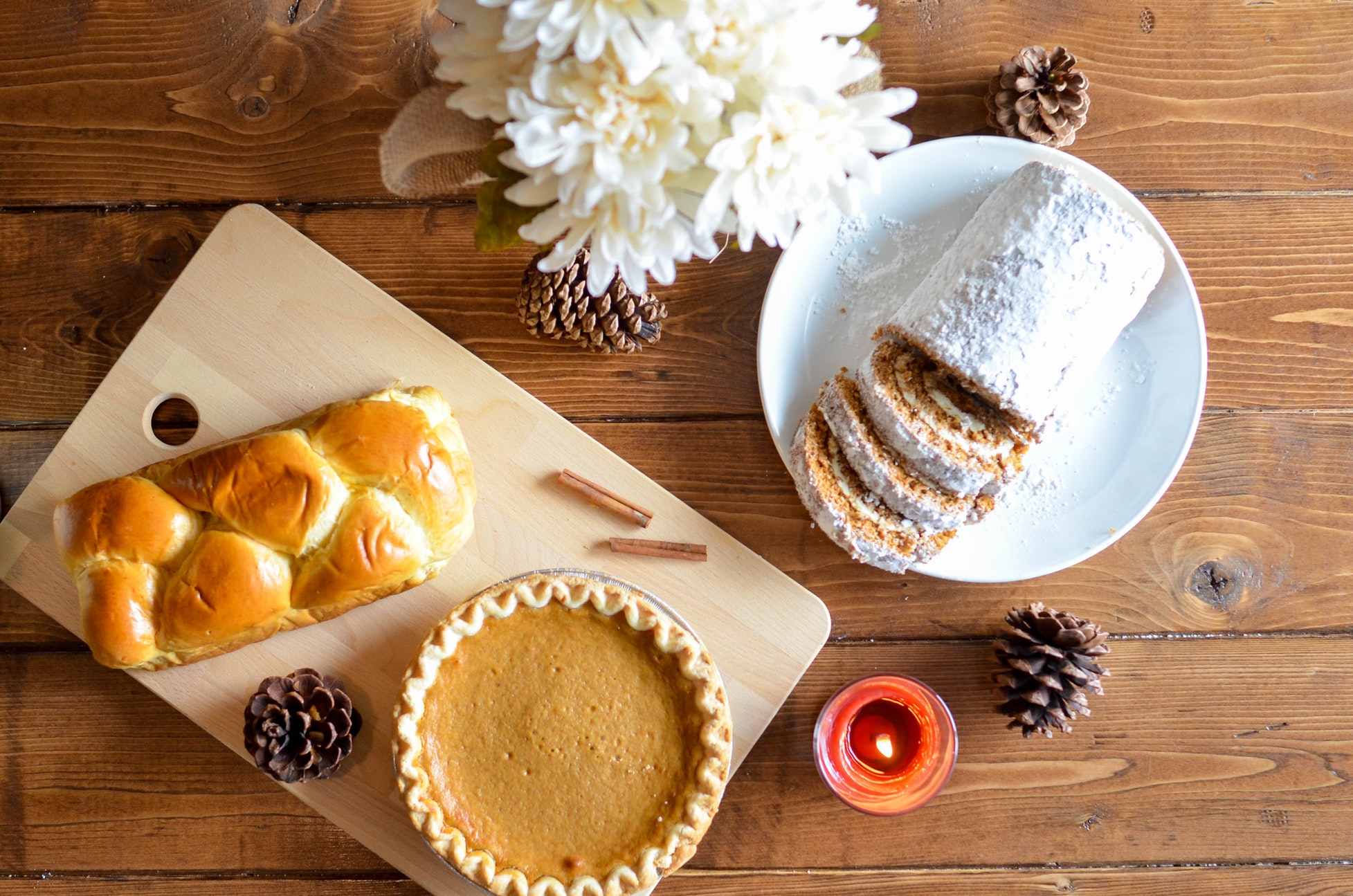 5. Turn on relaxing music.
Peaceful fall-themed music will bring autumn into your home. Tracks like "Autumn in New York" by Ella Fitzgerald & Louis Armstrong and "Autumn Leaves" by Eric Clapton will definitely get you in the autumn spirit. When cooking dinner, doing the dishes, or just taking a rest after a hard working day, smooth, light music is exactly what you need.
Do you have any other ideas for how to bring the fall spirit to your rentals? Share your thoughts by leaving comments below. We'd love to hear what you think.:)