Apart from TenantCloud Basic plan which allows you to manage up to 75 units absolutely for free, TC landlords can upgrade to Standard or Advanced plans and enjoy a wider variety of opportunities offered on TenantCloud.
Investing in TenantCloud Standard will help save both money and time with no-fees transactions, automated search for new tenants (Tenant Match), electronic signature, and other exclusive features.
1. TC Payments
TC Payments are ACH (automatic clearing house) payments with NO transaction fees for landlords and tenants powered by Dwolla. Dwolla is a powerful payments platform that securely connects to bank or credit union accounts to enable the transfer of money for any individual or organization in the U.S., TenantCloud is able to provide an integrated payments experience for seamless funds transfers for our customers, while reducing the headaches associated with fraud, exposure of sensitive financial data, and complications of using third-party processors.

Landlords and tenants who enable TenantCloud Payments have the ability to add and verify up to 5 bank accounts and assign specific properties to every account. They can send and withdraw money from their balance, set automatic withdraws, view and manage transfers, view online payment status (pending, paid, canceled), and much more.

Related: Online Property Management Software: Save Your Time With Free Landlord Templates
2. E-Signature
E-Signature allows landlords to sign leases (which may be easily generated due to our customizable template) and send them to tenants for their e-signature and further move-in process. Landlords can put the e-signature once using a smartphone, tablet, touchpad or mouse, and it will be saved in their profile (with the ability to change anytime).
3. Tenant Match
Tenant Match allows landlords and tenants find each other with no extra effort. With Tenant Match turned on, a landlord will have the ability to view a list of suggested potential tenants after posting a vacant listing, and then invite them to apply for the vacant rental. So there is no need anymore to find realtors or share the listing to multiple websites, just leave it all to TenantCloud and save time.

Related: Self-Management vs. Property Management Systems: What's Better?

4. Admin accounts
With an active TenantCloud Standard plan, a landlord (account owner) has the ability to add up to 3* admin accounts and manage their access to different parts of the system. Only the account owner can add admins, change profile & account settings, set up online payments, subscribe/renew/cancel the subscription and assign tasks to the team members.

Admins can do all the other features available in the TenantCloud Landlord Portal. However, the account owner can set, view, edit and delete permissions for their admins for different sections of the system (accounting, rental applications, maintenance, leases, etc) and assign for the specific listings. Note, by default all admins have the full access permission.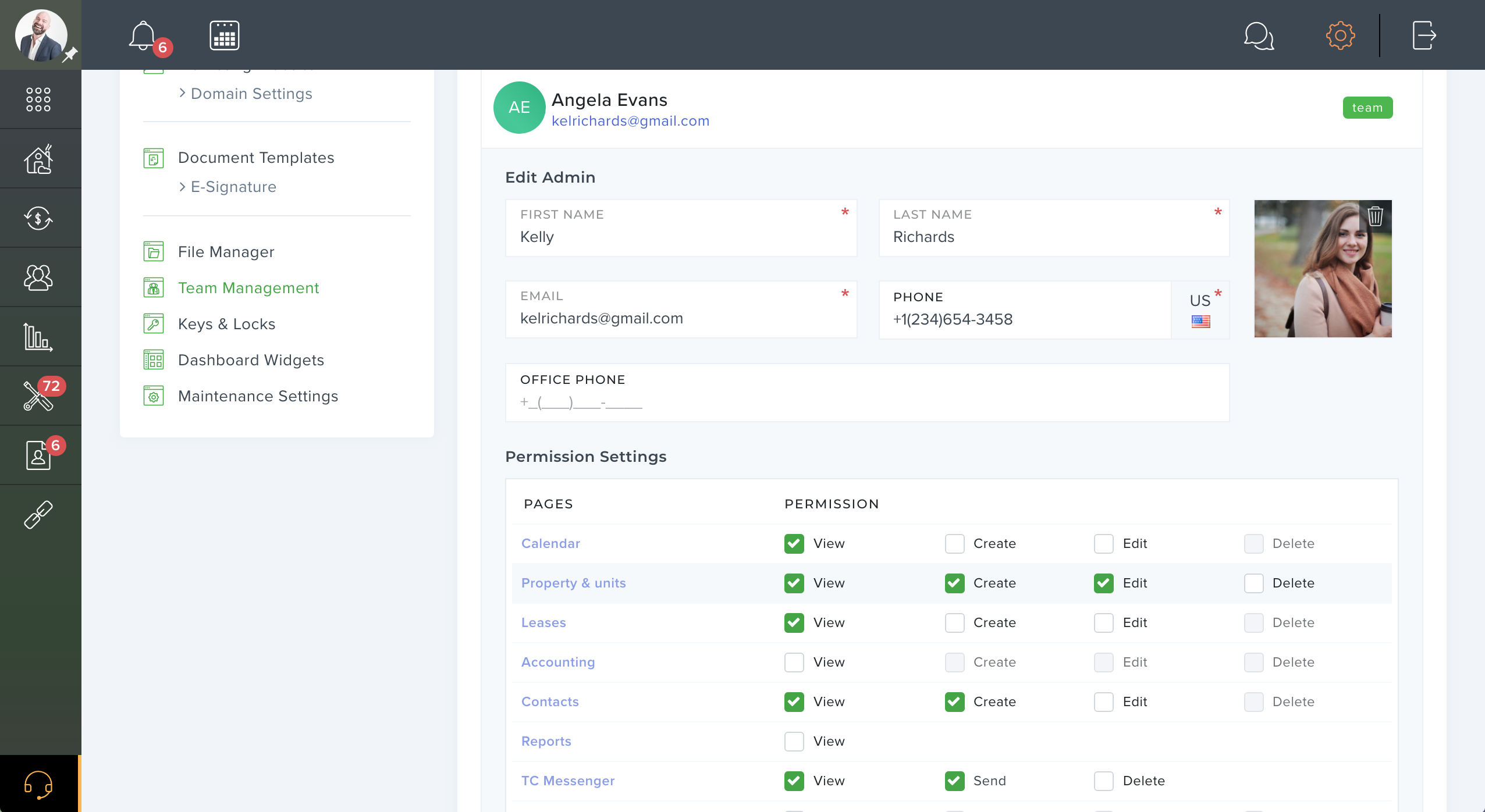 *If 3 admin accounts are not enough, consider subscribing to Advanced or Premium payment plans at Ten antCloud.
5. Google Calendar Sync
We know how important it is for our users to have all their tasks on hand and therefore we added the ability for TenantCloud calendar to synchronize to Google Calendars. The synchronization will take less than a minute, and all the tasks added in the TenantCloud app will be duplicated to your Google Calendar.

How to change your Payment plan?
The easiest way to do it is to go to Settings -> Account Subscription, choose the plan and click Subscribe.
We offer monthly or annual plans. Annual plans reward you for your loyalty with discounted price. For more information, please check our Pricing page.
Is Rental Property A Good Investment: 4 Easy Ways To Help Increase Its Return