Use lawyer-approved forms
Create your custom templates
Request digital signatures from tenants
Upload additional documents
Simplify the move-in process
Create a lease in minutes before moving your tenant in. Our online tools will guide you through the process step-by-step, so you can feel confident that everything is set up correctly.
We'll make sure it's all covered- rent, deposits, extra fees, utilities, and insurance.
Log in
Get a strong lease agreement in under a minute
Build your own or select from state-specific forms created by legal professionals:
Save time with templates
Customize your own lease template with our easy-to-use template builder. It auto-fills information into your document, so you don't have to input the data yourself.
Use the template every time you sign a new lease, or choose from available rental agreements if you don't want to create your own.
Log in
Digitally sign documents
E-sign* a lease and send it to your tenants to sign as well. You can also require a signature on every additional agreement clause (don't worry, we'll walk tenants through it).
Once they're ready, your lease becomes active and you can start collecting rent online!
*e-signature is not required for setting up leases and is available in the standard pricing plan and higher.
Get state-specific documents
Each state has different laws governing residential tenancy law. You can use state-specific forms from TenantCloud to create rental agreements you feel confident about.
*state-specific documents available in the standard pricing plan and higher for U.S. users.
Log in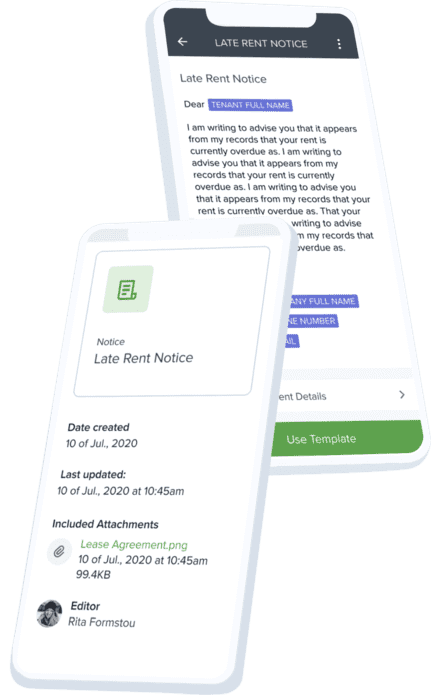 PDF Uploader
If your tenant has already signed a lease agreement, upload the file and any attachments you need to save everything in one place and make accessing them easier.
You choose whether or not you want them to be visible to tenants.
Store documents online and go paperless!
Use our document templates, build your own, or upload your files to run your rental business from anywhere.
Plans & Pricing
Choose your TenantCloud plan
Help your business grow!
Get started today and instantly prosper from managing your properties online.