With a marketing website, you will:
Fill in easily and quickly
Create your Renter Profile
Save time with autofill
Go paperless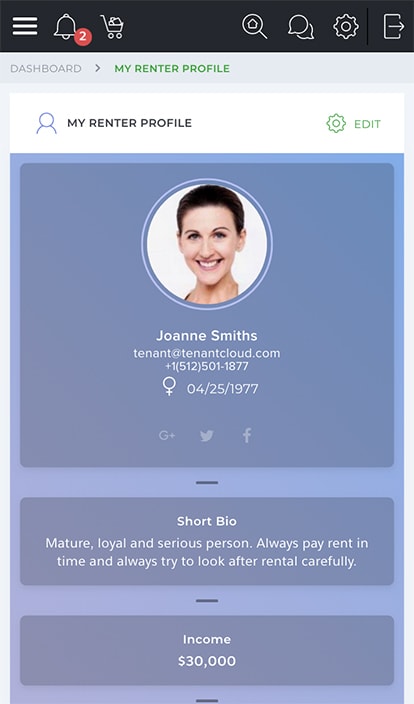 Avoid filling out endless rental applications
Your TenantCloud profile can save your information, so you are able to fill out any additional applications with ease.
This allows you to send multiple applications to landlords, but saves you time by only needing to provide the information once.
Get started - It's free
Getting started is easy and free, it takes only few minutes to set up.