With a marketing website, you will:
Fill in easily and quickly
Create your Renter Profile
Save time with autofill
Go paperless
How it works
Find a rental you like and click Apply Now.
Fill out the application and create a Tenant profile. The application will be sent to your new landlord.
From your account, you'll be able to edit the application and track it's status until the final moving in stage, when you can pay rent, submit maintenance request and more.
Make a great first impression
Create a short bio;
Include vehicles and any pets;
Add all occupants and roommates;
Provide your residence and employment history;
Add additional income sources;
And give any references you may want the landlord to contact.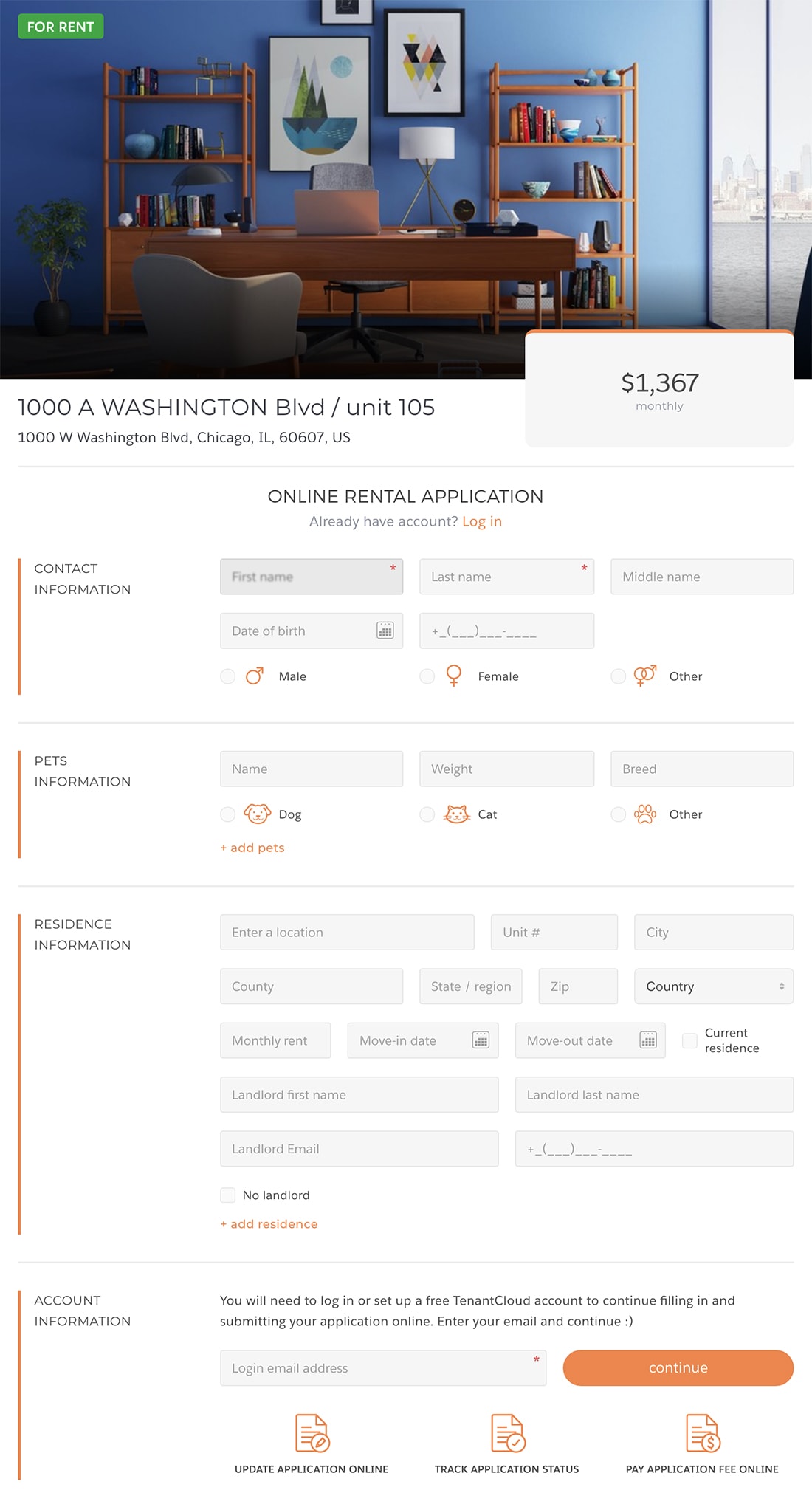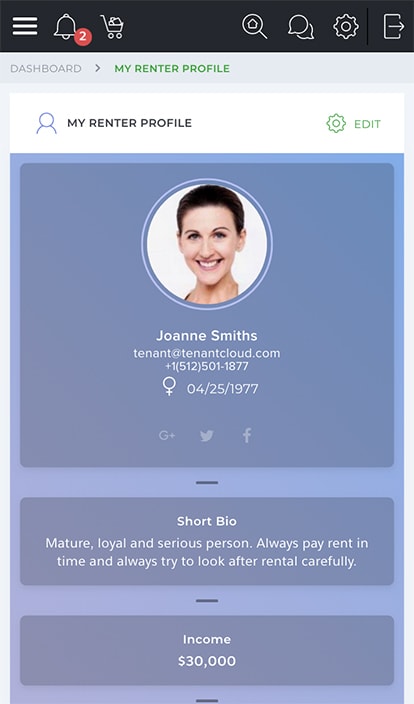 Avoid filling out endless rental applications
Your TenantCloud profile can save your information, so you are able to fill out any additional applications with ease.
This allows you to send multiple applications to landlords, but saves you time by only needing to provide the information once.