As a landlord you probably know how important it is to keep track of all documents. TenantCloud has made it easier to help you do this. All your documents (along with other files) are stored in the File Manager of your TenantCloud account. File Manager is one of the best options to store documents, as you always have instant and secure access to them on any device. Plus, all files are stored and sorted by property or unit for easy navigation.
Document Templates
Finding a new tenant can be a unique experience, but the lease they sign is usually exactly the same. TenantCloud Templates can help you save time from recreating a lease every time you have a tenant. Now you are able to create various document templates. It doesn't have to just be lease agreements. It can also work with pet agreements, disclosures, move in letters, welcome notices, inspection notices, late fee notices and more. Go to Settings→ Document Templates → +create new template to find this awesome tool.
Related: Free Online Rental Agreement Templates: Tenantcloud Landlord Software Solution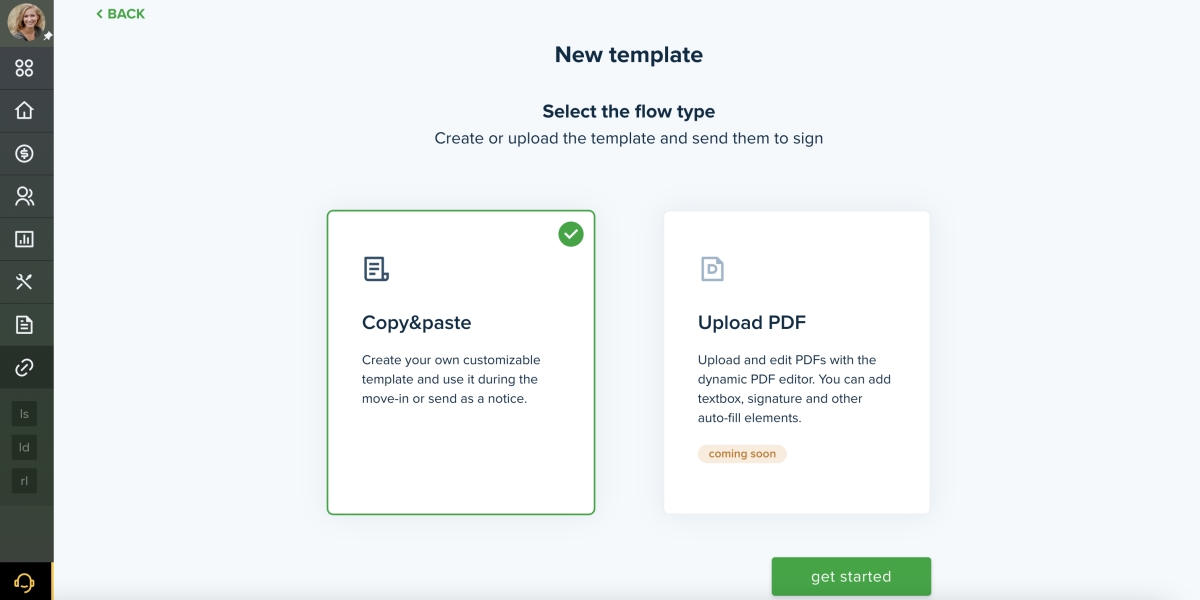 Basic Residential Agreement
We've created a basic template for you- Basic Residential Agreement. It is added to your document templates by default and is not intended for actual use, but for showing how templates work.
To learn more about document templates, please read our FAQs:
How to add Residential Agreement template?
How to edit my Notices Templates?
How to send a note to a tenant?
How to view my Notices Templates?
How to remove Notices Templates?
Related: Electronic Signature For Your House Rental Lease Agreement: How To Use, What Is The Legal Status
How To Make Money With Rental Properties: Why You Need A Landlord Website