How do I assign a maintenance request to my service pro?
You can assign a maintenance request to your ServicePro in two different ways:
When creating a new maintenance request;
When a maintenance request is already created or submitted to you by your tenant;
If you would like to create a new maintenance request please open "Maintenance" from your left-side menu and click "+Add Maintenance Request":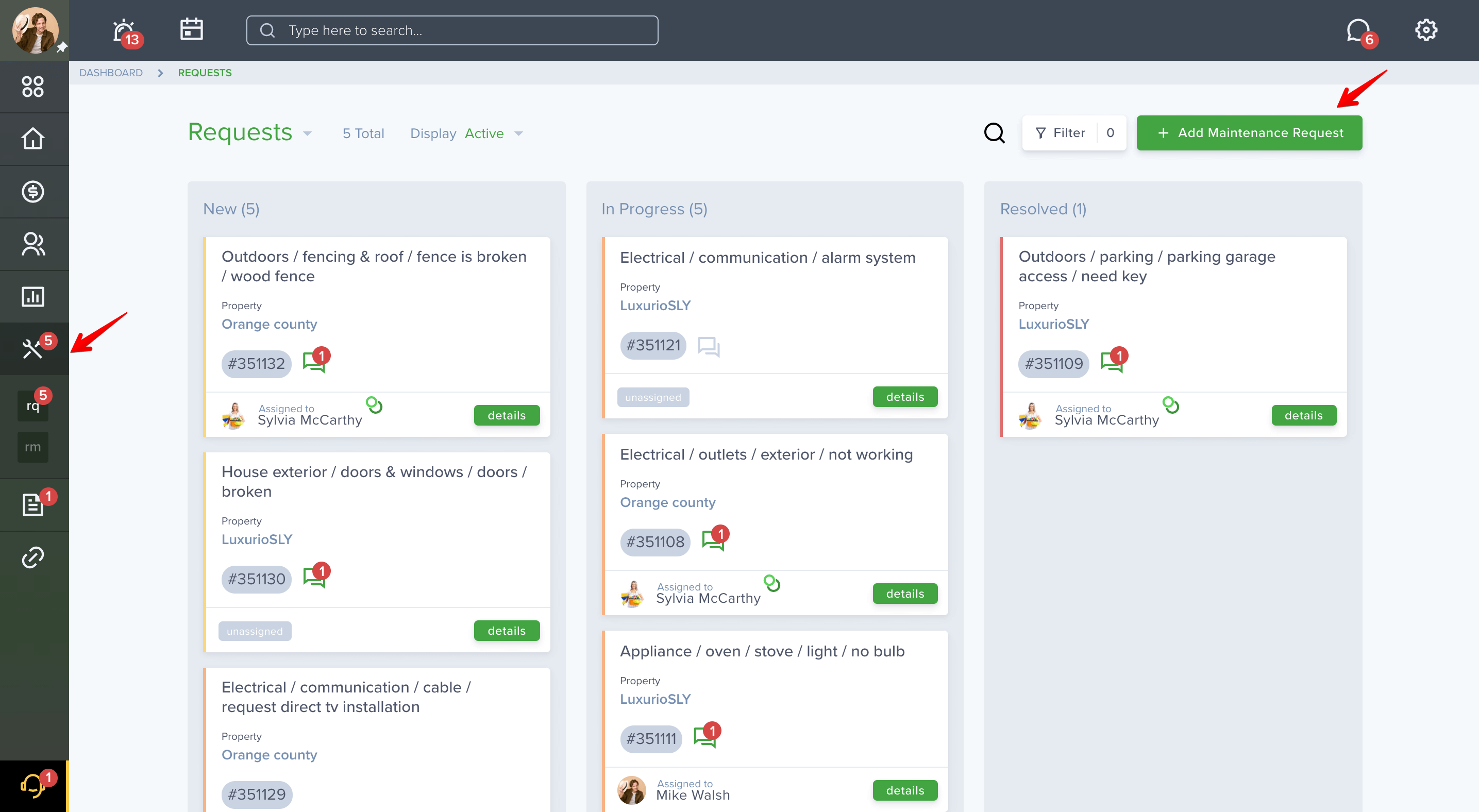 Select "Advanced request" and fill in the fields with your data on the steps General Details and Property & Tenants, then go to the step Assignee & Materials. Here you can assign a ServicePro to this maintenance request:
Note, please! If a Service Professional is connected to you, the request will be sent and posted to the ServicePro dashboard automatically. If you are not connected yet, you will want to manually enable the toggle button "Share and post this request to ServicePro dashboard". Otherwise, it won't be shared with your Service Professional.

Note, please! The "Advanced request" option is only available for the desktop version. However, you can always edit the request in your mobile devise and assign the needed ServicePro.
You can add a new ServicePro directly in a maintenance form by clicking on the "Create new professional" button. If you would like to invite the ServicePro to view the maintenance request, simply enable the "Share and post this request to ServicePro dashboard" toggle button and enter the ServicePro's email address. Once the professional's ServicePro account has been registered with TenantCloud, the maintenance request will be shared:
Complete the last step to create a request.
In case you've already created maintenance request, you can assign a ServicePro right on a request preview page. Simply press on +Add Assignee, in the "Assignee Information" section and select the needed ServicePro from the list. He/she will receive an email notification once it is shared:
Last updated:
May. 20, 2021