Where can I find a screening report for my applicant?
Where can I find a screening report for my applicant?
After you've purchased a screening report for your applicant, you'll see a confirmation popup window saying the screening request has been created. Now the screening report is pending.
Once the screening report is completed, you'll receive an email notification. The background report is automatically shared with the applicant if the application was submitted online.
To view the completed screening report, go to the "Applications" page from the left side menu and press the "view screening reports" button for the required application.

Please note!
The report may contain sections that say "pending," which means the screening provider is still working on getting that information. Keep an eye on the updates.
Press the "view report" button in the top right-hand corner of the screen. You can print and download the screening report in PDF format.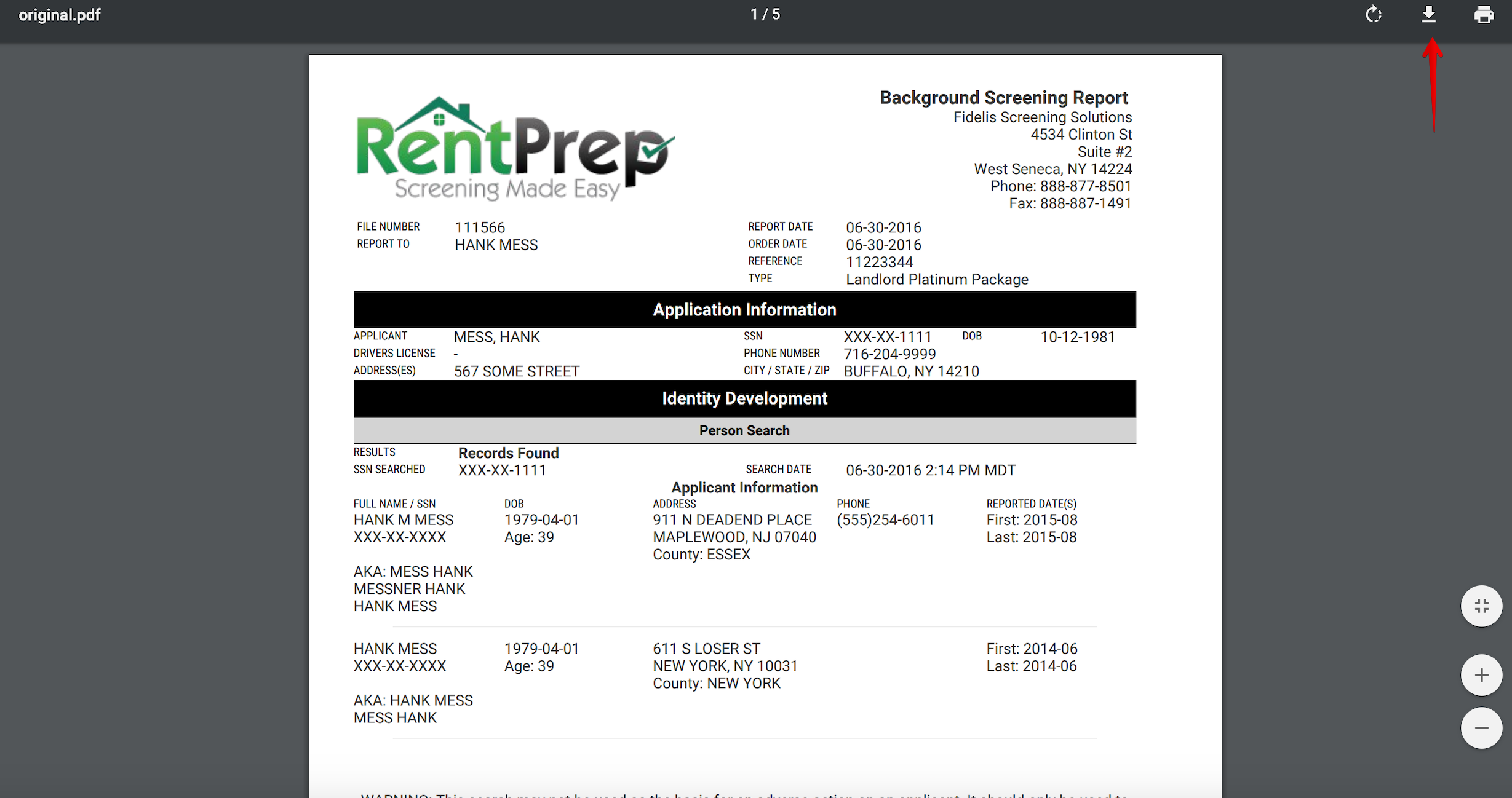 Please note! We attach the screening report file to the applicant's rental application, as the link that allows downloading the report will expire. It allows you to download SmartMove credit report for 35 days since the moment of purchase. Links to other screening reports will stay active for a year.
Last updated:
Dec. 24th, 2019