How do I screen a tenant?
How do I screen a tenant?
Tenant screening is a process used primarily by residential landlords and property managers to evaluate prospective tenants. The purpose is to assess the likelihood the tenant will fulfill the terms of the lease agreement and will also take great care of the rental property in question. The process culminates in a decision as to whether to approve or decline the applicant.
TenantCloud provides the following screening packages: Background Check by RentPrep, Credit Check and Full Check Report (COMING SOON).
Please note! To proceed with the screening, landlord has to activate free marketing website, add a property and their listings will be shown on free TenantCloud website:
How do I activate and edit content on my landlord website?
To be able to list rentals on Zillow and other partners' marketing websites LL/PM has to pass verification of their identity and list each unit on Marketing websites:
How to list a unit to Marketing websites?
NOTE! Marketing websites are available for properties based in USA.
It is possible to screen only US residents.
If you would like to receive rental applications online, you have to activate "I want to receive rental applications online" toggle button on Rental Application Settings:
How to invite tenant to apply online?
Or you can add application manually and then run screening: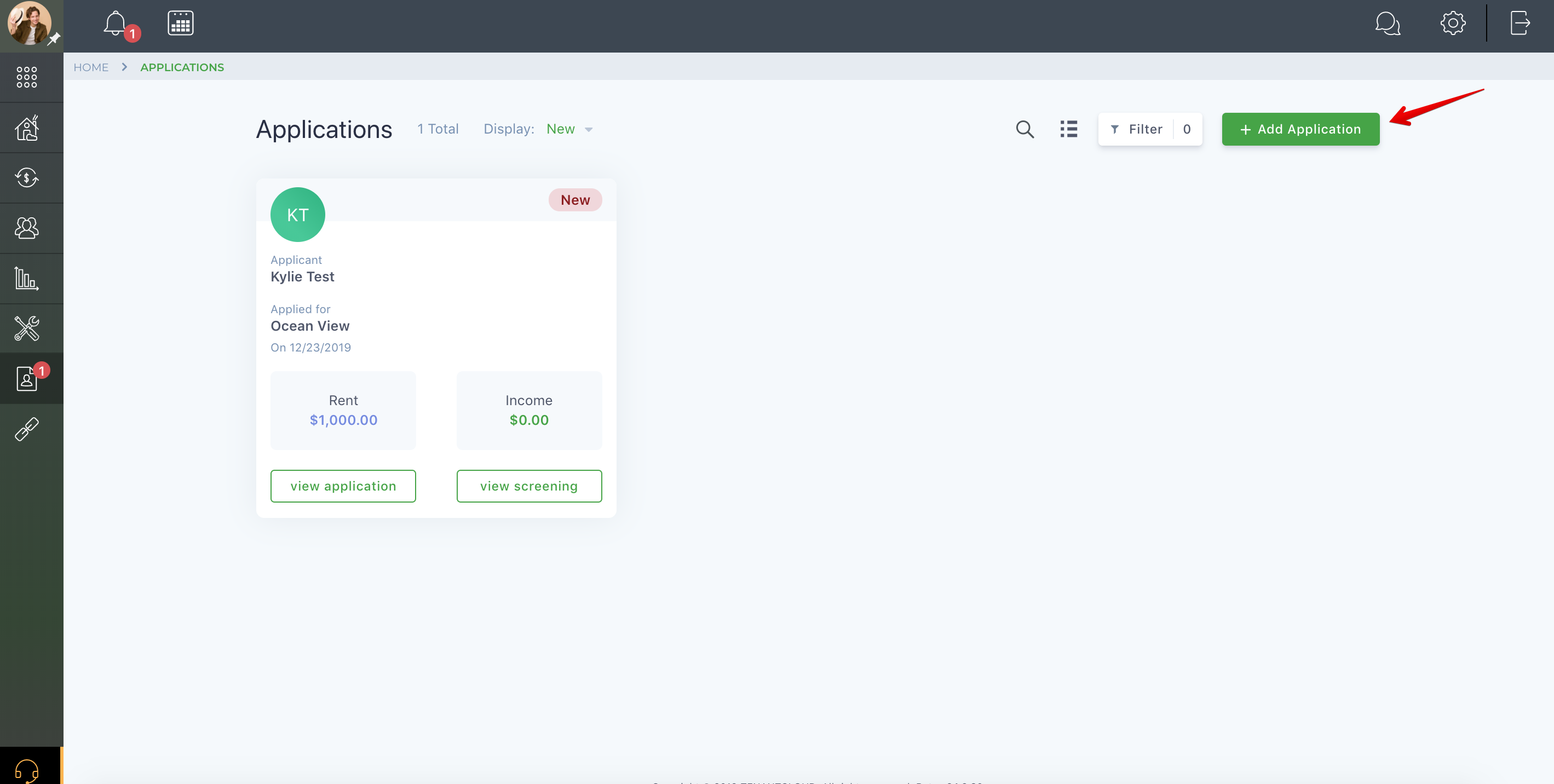 Or you may want to invite to apply potential applicant available in your leads section: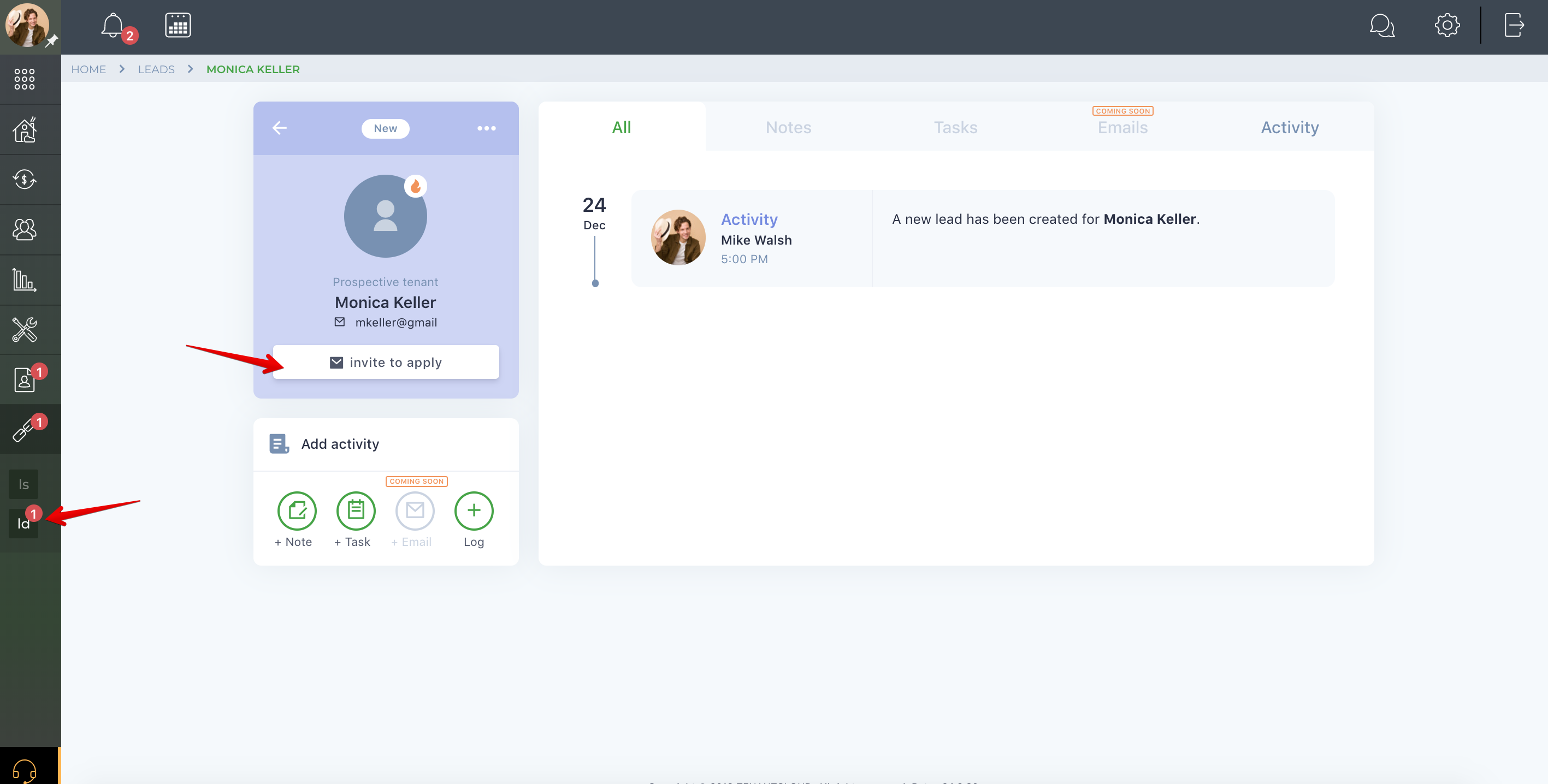 To proceed with a screening, select Applications in the left side menu of your dashboard. You'll see the list of new rental applications submitted by potential tenants or created by you manually. Press "run screening" for the applicant you want to screen:
Choose the report that suits your needs, select who will pay for the report by clicking on "I'd like to pay" or "Request from tenant", fill in all the required data and complete necessary steps for the screening:
Once the request is submitted, you will see a pop-up window informing you that the screening request has been sent to the applicant, who will be notified via email about further steps. When the report is complete, you will also be notified via email.
Please note! If a Background Check report is placed during business hours, it's around an hour turnaround time. Otherwise, the results will be received as soon as possible the next business day. Credit Check can be received 24/7 and area as quick as it takes the applicant to answer their email request.
Credit Check report is available and can be downloaded within 35 days, Background report- one year. You'll only be charged for successfully completed applications.
Last updated:
Mar. 10, 2020