How do I connect with my tenant and share the lease?
How do I connect with my tenant and share the lease?
To share a lease, accept payments online, receive maintenance requests, send messages, and exchange files inside the system, a landlord or property manager should send a connection request to the tenant first. If the tenant is not on your contacts list, please add them as a contact first. Alternatively, you can connect and share the lease on the move-in page.
This link may be useful for you:
How to add a tenant?
To connect a tenant, go to "Contacts" on the left side menu of your dashboard, change the drop-down menu from "Moved In" to "No Lease," and select the tenant by clicking on their "profile" button:
Select the "Connect Tenant" option from the three dots menu. Confirm your choice.
Please note!
Tenant(s) will receive an email in their mailbox. They must create an account and accept the connection request on their end using the email invitation.
Tip:
A green circle to the right of your tenant's name means that you're connected, while a gray circle means that you are not connected, or that the invitation is still pending.
After that, press the "move in" button under the tenant's name. Choose the property and the unit and fill in all the necessary information, including lease type, dates, cost of rent per month, and prepaid rent or other payments, if any. In this case, a lease will be automatically shared with your tenant.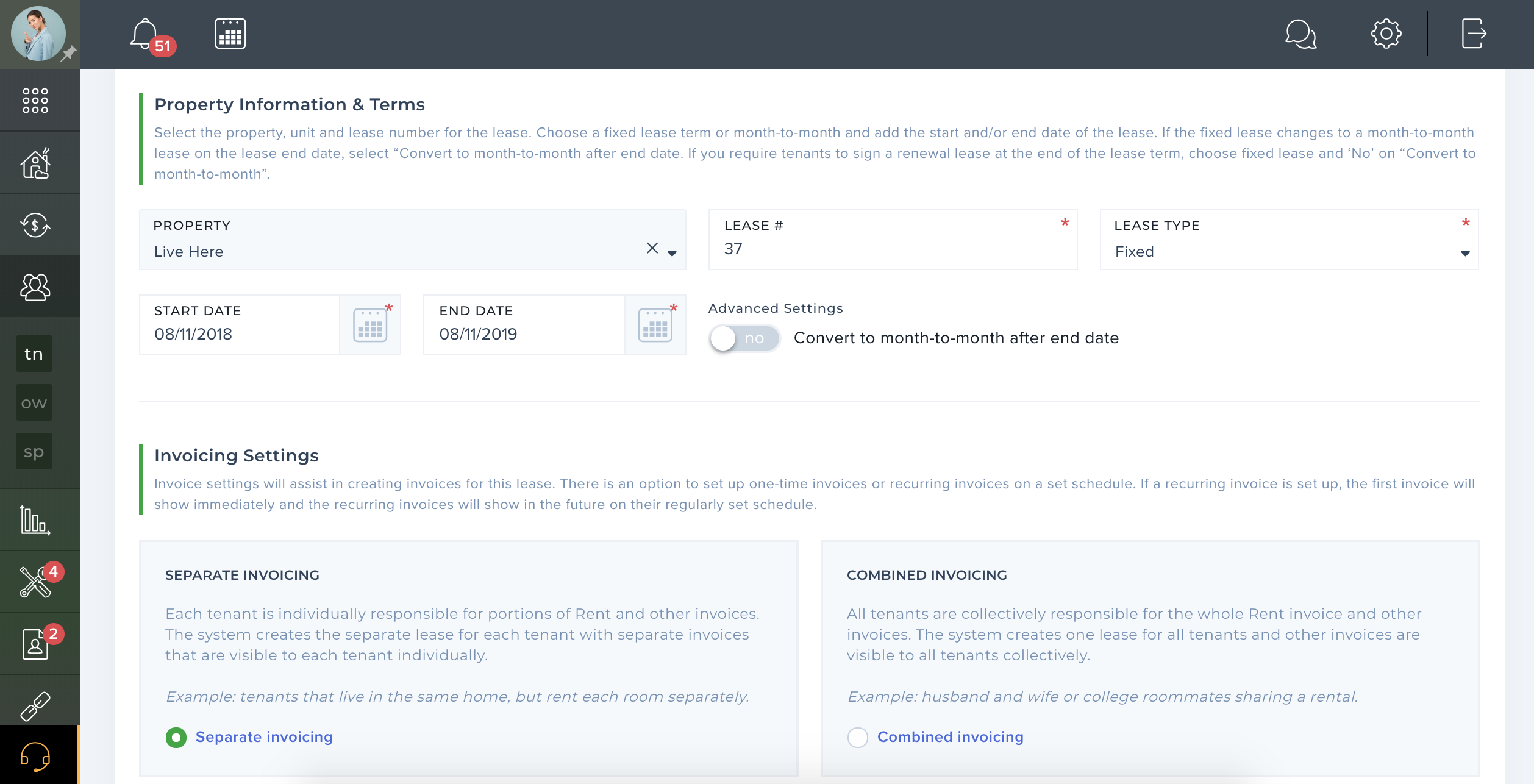 Last updated:
Jan. 29th, 2019