How do I create my business profile?
How do I create my business profile?
The Business Profile is your portfolio website used to display information on your business and specific projects. Potential customers can reach out to you directly through the Contact Us form and via phone, email, social media if you wish to share them.
You can create your Business Profile after you have completed the on-boarding process. To do that please, go to the "More" section and select "Business Profile"
and press Create Business Profile.
You will need to complete five steps to create the profile.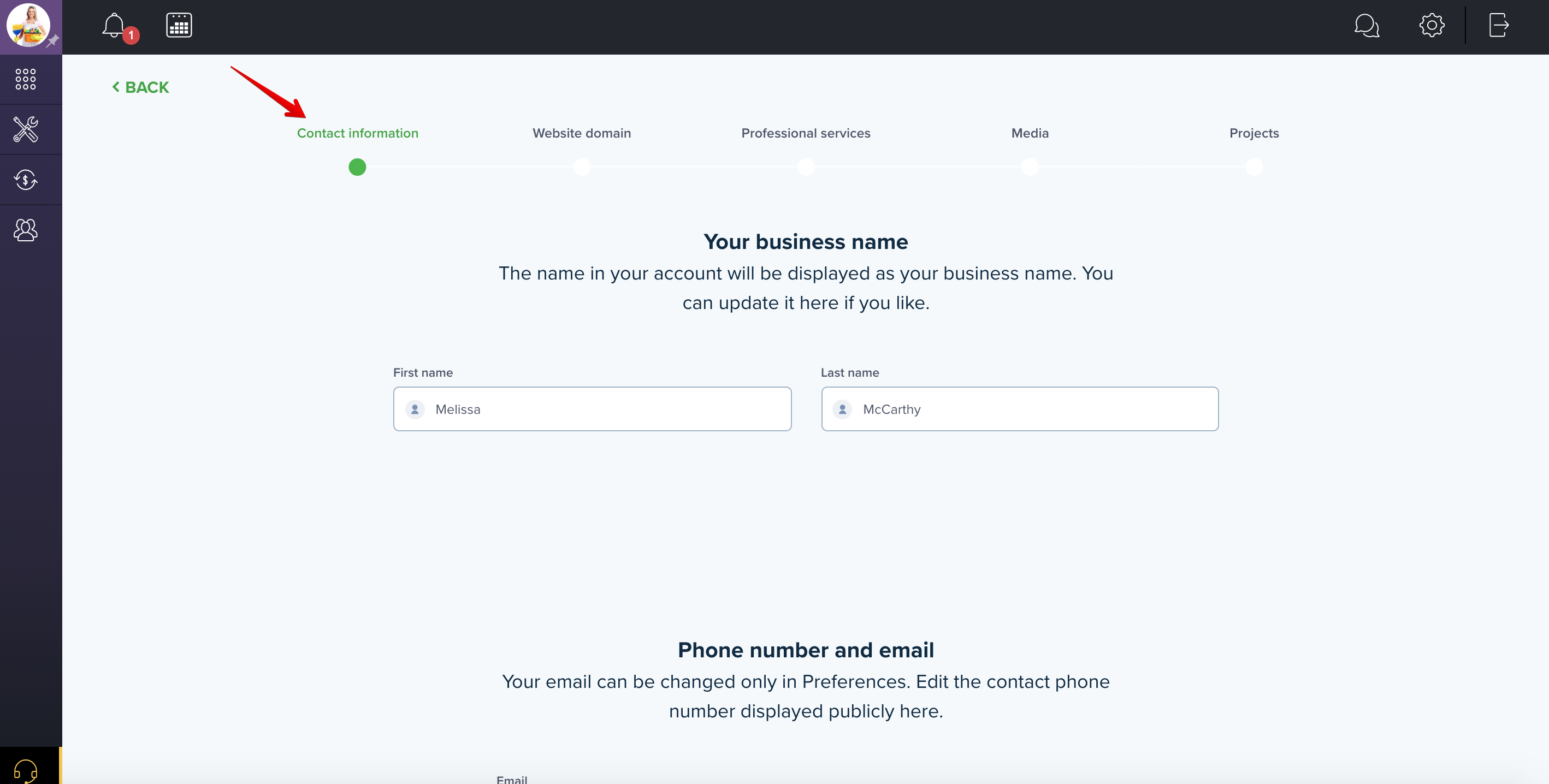 Firstly, enter your contact information - like your Name, Address, Email, Phone number, Social media links, so that potential customers can easily reach you. Click "Next" and move on to the next step.
Then enter the address of your free website and click "Continue":
Select your profession and choose the categories you specialize in, and click "Next". Use the 'Other' option to enter a custom profession of service.
You will also need to describe your services. Remember, the better the description the higher the chances of a customer choosing you :)
On the next step please add the main cover photo and logo of your business to customize your profile.
In the last step, you can add your completed projects. This will also help you win over potential customers.
To complete creating Business Profile, click "Activate Business Profile".
Once it's done, click "View Business Profile" and you will be redirected to your own website.
You will see your contact info, business name, the list of professional services you provide, and your project portfolio.
You can update the information in your business profile at any time by editing your profile:
How do I edit my business profile?
Now potential customers can visit your website and contact you for future cooperation:)
Last updated:
Aug. 4, 2020