How do I refund money to my tenant?
If you need to provide a refund to your tenant you can do it straight from your TenantCloud accoun in case the payment was made in error or the service was not provided.

To do a refund, go to the Accounting section, find the invoice and click on the Details link. Every invoice has a Payment & Activity section. Here you can see all the payments made (in case of partial payments), applied discounts, refunds, and applied deposits if any were applied.
Find the payment that needs to be returned, click the three dots menu to view the payment options. Click on the refund option to refund the payment. Review the information and confirm your action.
Note!
You can not return a partial amount of the payment made, only the full payment amount.
If a payment was recorded manually, then it's status changes into Refunded and a new record about the successful refund will be added.
If a payment was made online, then the amount will be returned to the payer via the same payments method (ACH, credit card). The payment status will be changed into refunded, but the record about the refund can be pending until the funds clear.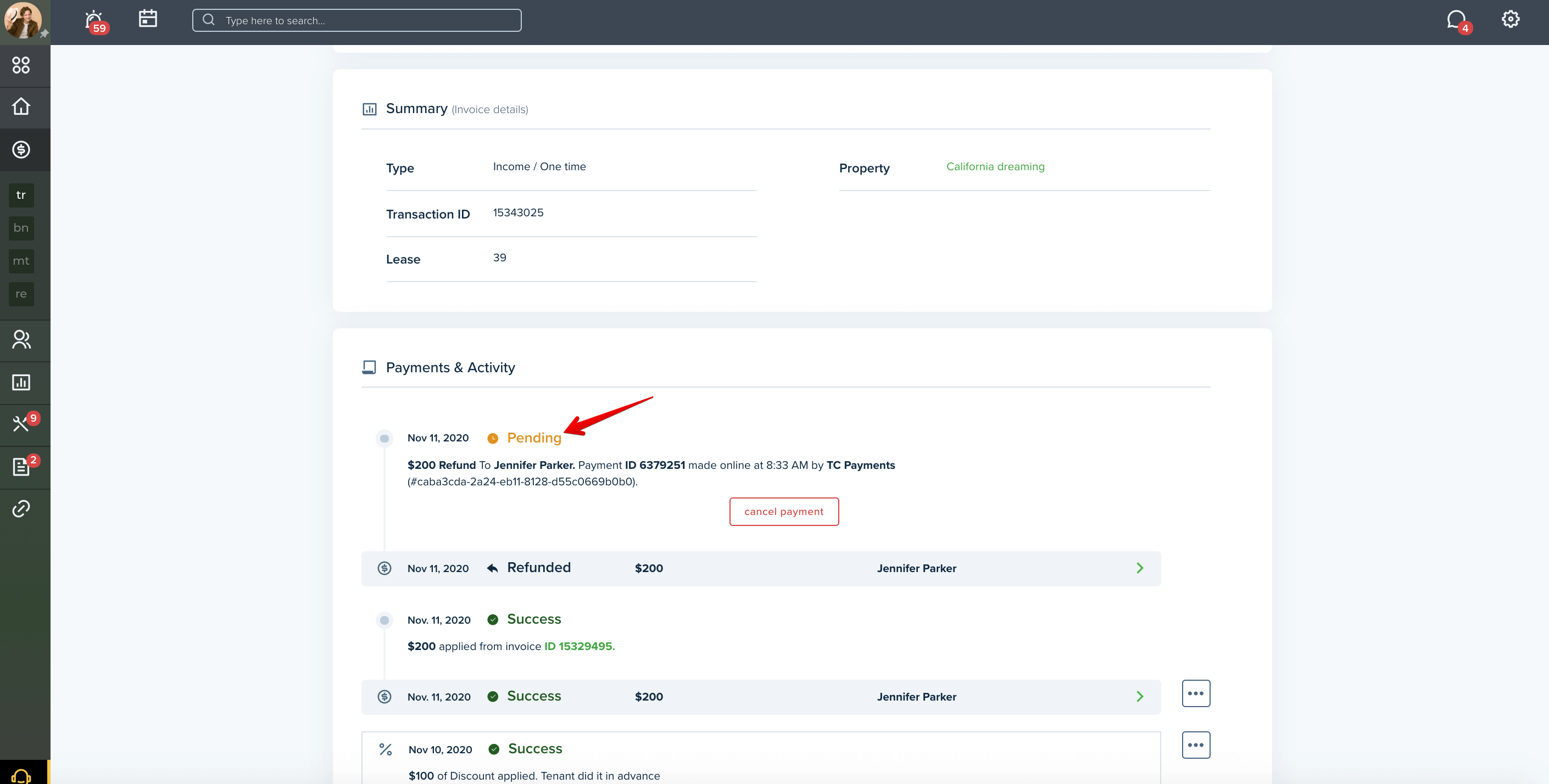 Note!
Only income payments can be refunded.
In case, you need to return the Deposit or Credits, go to the "Accounting" section and click "- Money Out" and then click "Return deposit" from the drop-down menu.
Last updated:
Sep 24, 2021