How do I add liabilities?
How do I add liabilities?
When you manage your business accounting with TenantCloud, you can quickly record liabilities and enter payments when needed. Balances are updated automatically. Within the system you can add liabilities (deposit, credit, prepaid rent, etc.) from the "Accounting" page or while moving a tenant in.
Accounting page
To add liabilities, go to "Accounting" in the left side menu of your dashboard. Click the "+ Money In" button and select the "Credits" / "Deposit" option from the drop-down list. Fill in all required information and press either the "Create Invoice" or "Mark as Paid" button.
These links might be helpful:
Lease settings
On the first page of the lease titled "Property & Tenants," the system will allow you to create a liability transaction. Scroll down to the Deposit section, where you can create the invoices for any type of liability and input the date it was paid or is due.

Liability categories available in the lease:
Deposit
Credit
Mortgage and loans
Other liability
Owner reserve held
Property sales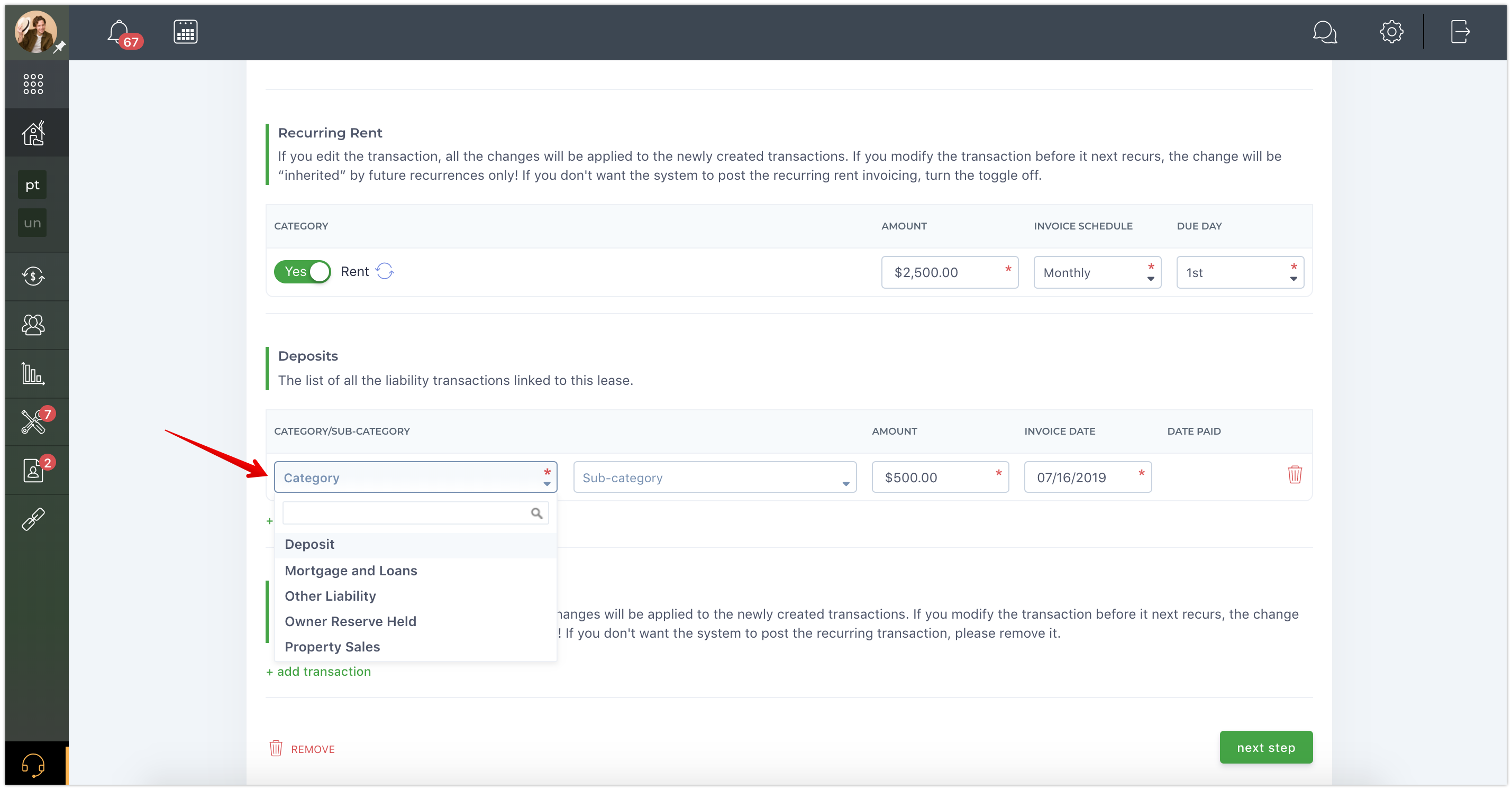 This link might be useful: How do I move in a tenant?
Please note!
You can apply the liability to unpaid/partially paid property income invoices.
View this link: How do I apply deposits/credits towards invoices?
Last updated:
Jul. 16th, 2019