Why is my account frozen?
Why is my account frozen?
Your account may be frozen due to several reasons:
Your subscription payment failed and the system was unable to charge your primary credit card;
Your primary credit card has expired.
If your account is frozen, you'll be unable to use any features until the payment is processed.
Update your payment information, process payment for the outstanding balance, and then you can resume and manage your subscription.
To do so, select the "Account Subscription" option from the main "Settings" menu:
Press the "Resume" button and confirm that you would like to resume your subscription using your primary card: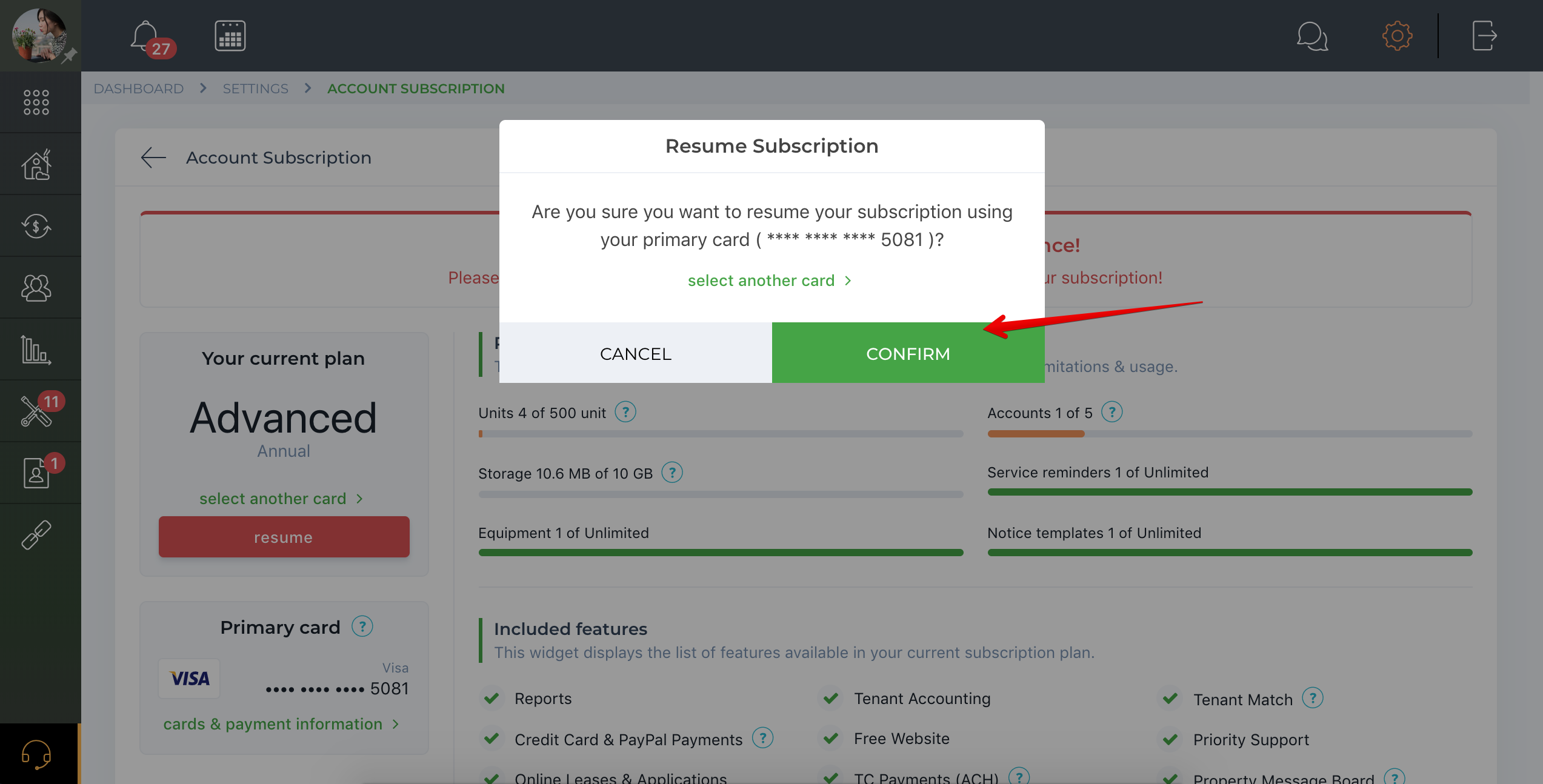 If your primary card cannot be charged for some reason, you can resume your subscription using one of your active backup cards. Press the "Select another card" link next to the "Resume" button. A pop-up with card options will be displayed and you can choose from among them:
Please note!
If you resume your subscription using one of the backup cards, this particular card will become primary and will be used for automatic subscription charges in the future.
Make your choice and press the "Confirm" button:
If you have only one saved card, you can add a credit or debit card, if necessary. Press the "+add a card" button and you will be redirected to the "Cards & Billing Information" section:
Last updated:
Feb. 5th, 2019