How do I verify my account?
How do I verify my account?
To verify your account please follow the steps below. There is a one-time set up fee of $1.99.
This information is used for the exclusive and sole purpose of identifying you in order to provide a verified stamp of approval. We hope you will help make TenantCloud a safe place for users by getting verified and leaving no doubt you are who you say you are.
Go to "Settings" menu, choose "Trust & Verification" and click on "Get Verified" button: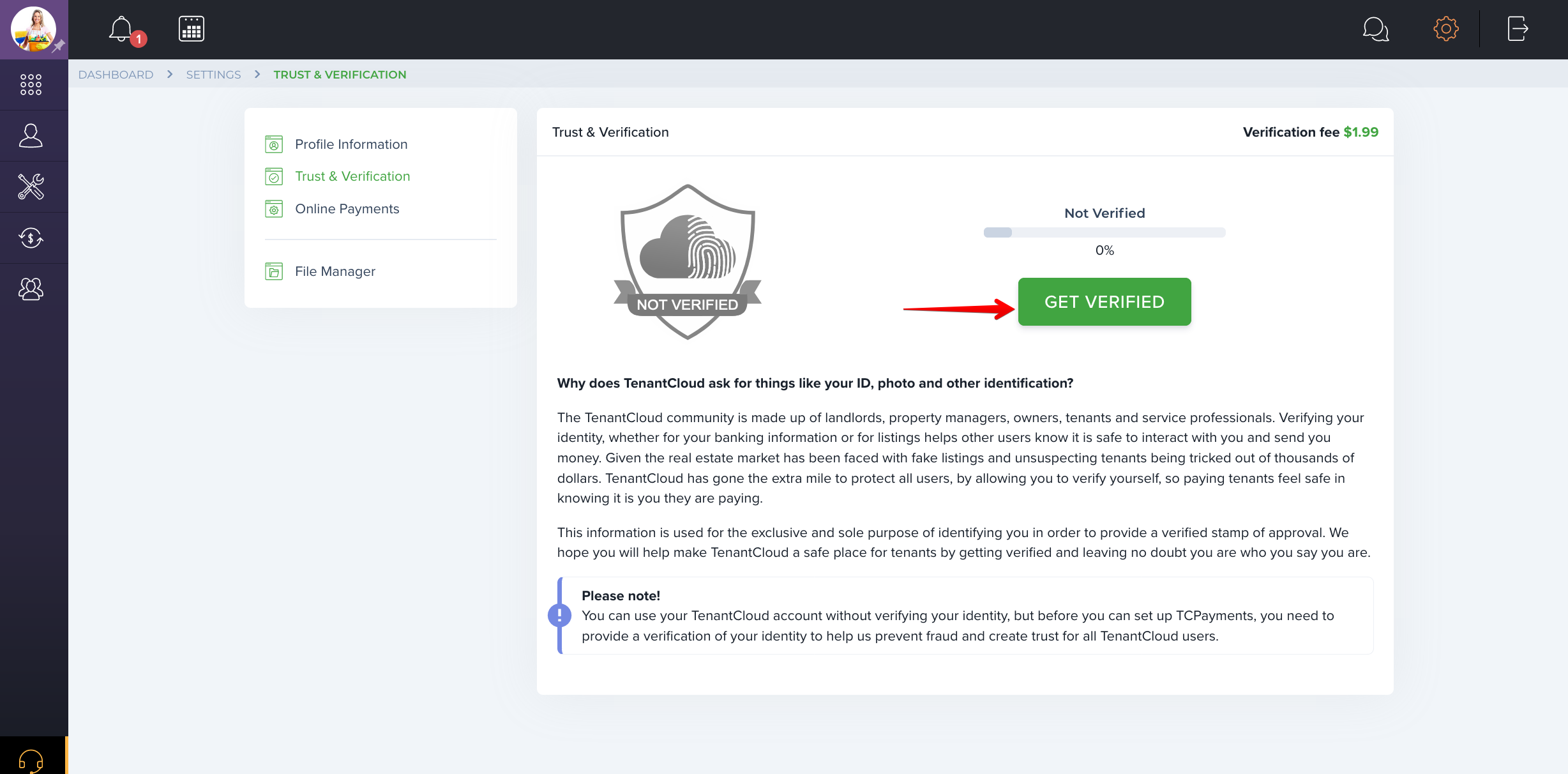 Make a picture of yourself holding your government ID next to your face with the following visible and readable: name, birthdate, and picture; upload it by clicking the "Upload photo" button. You can also "Take photo":
Press "Verify photo ID" button. You can view a photo of your ID. Also, there is an option to remove photo and upload another one:
Provide information of your credit card, fill in all the fields marked with * and press "Verify Credit Card". To get you verified, we will charge your card $1.99:
There are two types of phone verification "Mobile" and "Direct line". Choose one option that is best for you and press "Verify Phone Number":
Connect your Facebook, Google+ or LinkedIn account by clicking on the "Connect" button near each of them. This step is optional. Then Press "Request verification" button:
Please, follow the link to view a video guide.
Last updated:
Apr. 19th, 2019