How do I add in past transactions for my tenants?
Yes, you can easily add past transactions whenever it's needed.

If you want to add past rent transactions for your account history and report stats, you can add all the past leases to the system. Simply create the lease with the past start date and the system will add past rent transactions to the accounting page.
For example, if the tenant had been renting the unit before you started using TenantCloud from the 1st of January 2020 till the 1st of January 2021 with the monthly rent schedule, fill in the past start and end dates in the lease page, and the system will automatically create 12 open invoices.

To mark all these 12 rent invoices as paid quickly, read Can I easily enter dates and amount for past tenant transactions?
If you want to add some other past transaction (for parking, laundry, storage space, etc.), or a single rent payment, go to Accounting in the left-side menu, click on the "+Money in" button and choose "Property Income" option: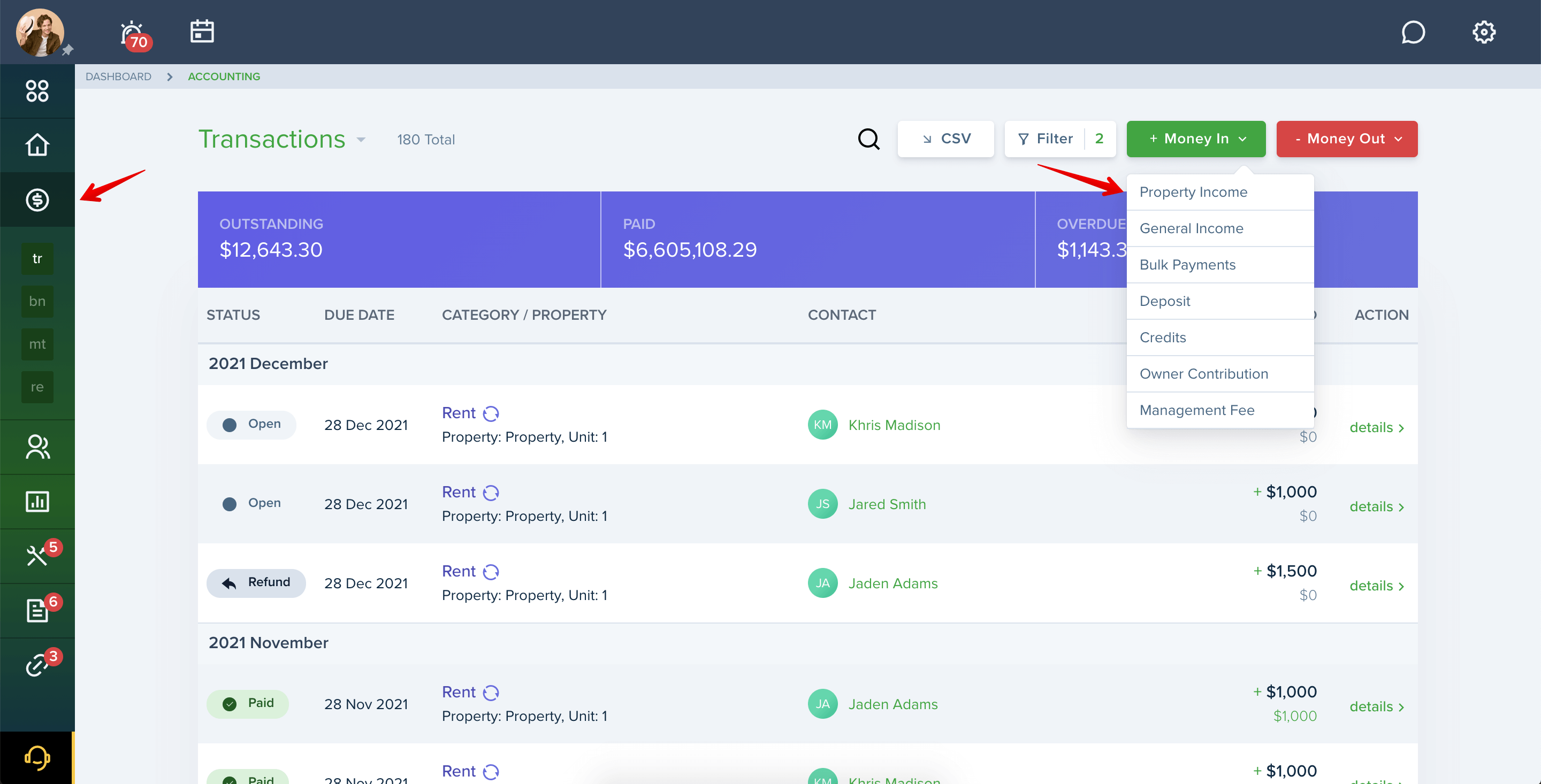 Now, fill in all the necessary fields: Category/ Sub-Category, Due on, Amount, Payer/Payee and Lease. You can choose any date here. If you need, write the details or upload the receipt. If the invoice was paid, check the box "Mark as paid" and confirm the action by providing the necessary information:




If it wasn't, click "Create invoice":


Last updated:
Sept. 24, 2021