Checkr: How do I screen a tenant?
Checkr: How do I screen a tenant?
To screen your potential tenant with Checkr, go to the "Applications" page from the left side menu of your dashboard. You'll see a list of rental applications submitted by applicants or added by you manually. Click the ''view" link for the applicant you would like to screen:
Next, click the "view pricing" button from the "Tenant Screening" section above:
Press "Select" under background check report offered by Checkr. You can request the screening report from the applicant by clicking on the "Request from tenant" button, or you can pay for it yourself by clicking on the "Continue" button:
Fill in all the required applicant information and click "Next":
You'll be redirected to the payment page. To make a payment with your primary card, click "Submit." If you want to pay with another card, click the "Select or add another card" button and choose the required card from the list or add a new one:
To add a new payment method, enter the card number, expiration date, CVC/CVV, card name, and cardholder. You may also set up the card as primary. Click on "Create":
Select the card you'd like to pay with and click "Confirm":
After successful payment, you'll see a confirmation pop-up window saying the screening request has been created:
Please note!
Comprehensive background checks take about two business days on average. Extended processing times of up to a few weeks can occur for criminal searches, depending on what courts are being searched and how quickly a given courthouse processes search requests. This is most often the case when records are archived.
Once the screening report is completed, you'll receive an email notification.
You can also view a screening report's status by going to the "Application" page from the left side menu, selecting a tenant, and clicking the "view" link: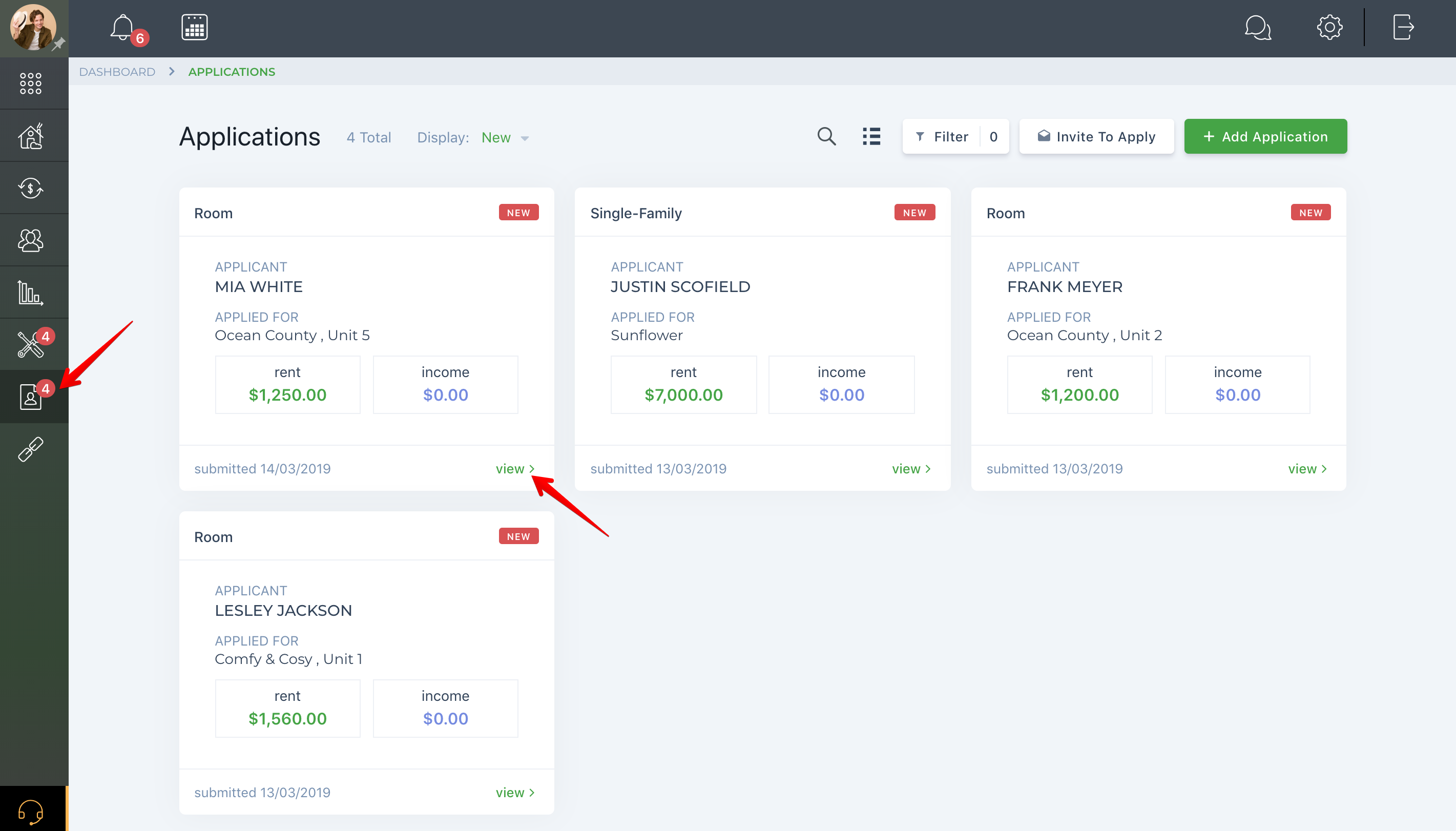 Press the "View reports" button in the top right-hand corner of the screen:
The status of the report is now visible, and you can view the report itself once it is complete:
Last updated:
Apr. 12th, 2019