How do I add Notices Templates?
How do I add Notices Templates?
A Notice is sent to the tenants by the Landlord/Property Manager to notify the tenants of anything important they need to informed of, as well as to take action: notice to vacate, rent increase notice, notice to repair changes, eviction notice, etc.
In order to add a Notice Template, please click on the gear icon in the upper right-hand corner of your account, which will take you to the main Settings menu. Select the Document Templates section:
Click "+ Create New Template". There are two template flow types: Copy&Paste and Upload PDF (coming soon).
Please note!
With our dynamic PDF Editor tool, which is coming soon, you will be able to upload PDF files and add elements such as signature, initials, and date signed to clauses you want. You also will be able to add and require the information from your tenants using the textbox element.
Select Copy&Paste flow, enter the document template name and select "Tenant notice" as the Document type.
In the Template Builder, paste the desired document template. You can drag or double click auto-fill elements to enter them into your template if you have content that you wish to be auto-filled during the Sending notices to sign process.
While sending a notice, you can add attachments to the notice template, which will be shared with your tenant along with this template. If there are related materials to be added click "Yes" and upload the attachments. Press "Create Template" to complete the action.
Note: You can attach up to 5 files.
The Notice you have created is available in the "My Templates" tab: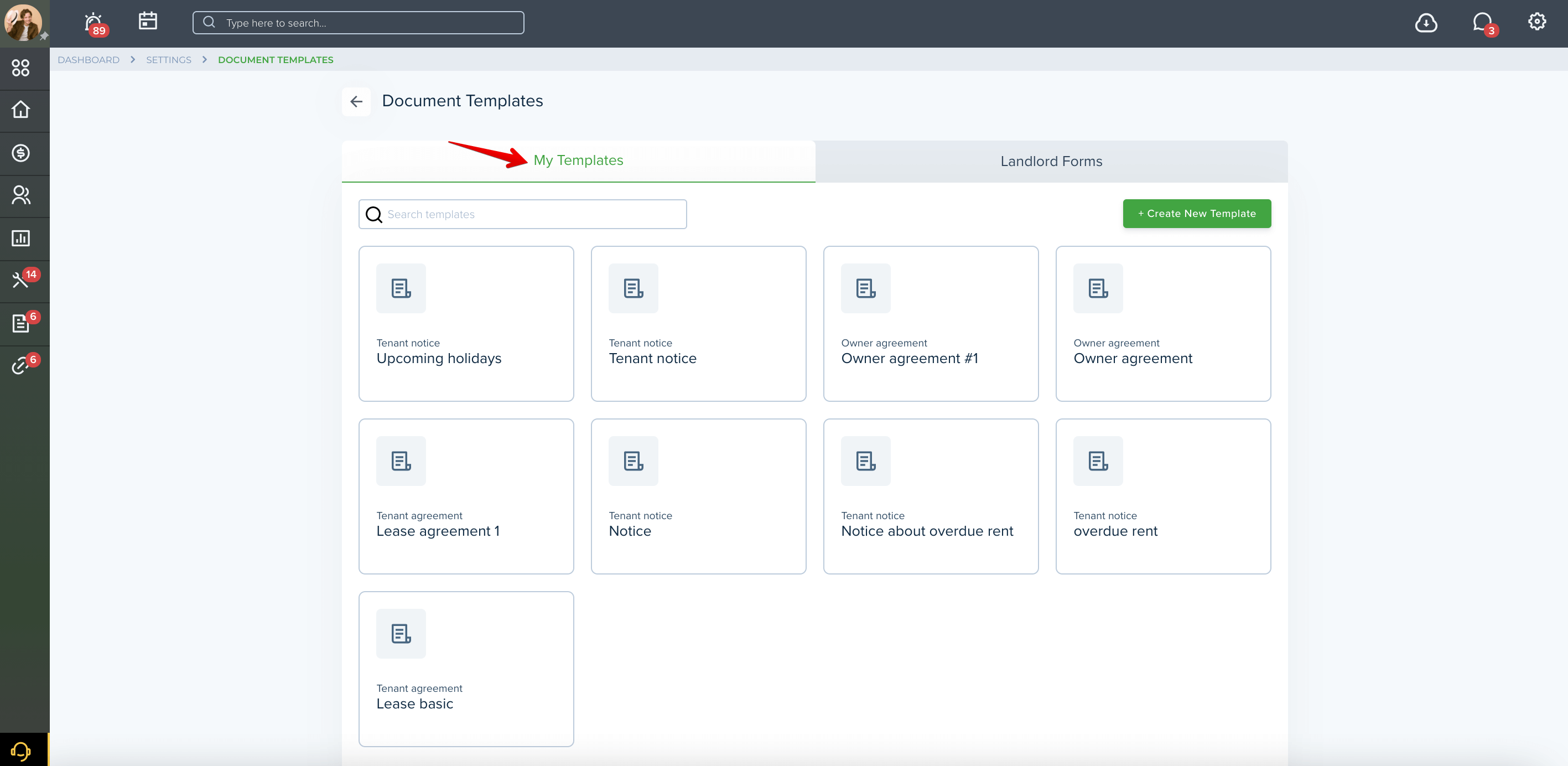 Note! You can add the following amount of templates depending on your subscription plan:
Basic- up to 10 Templates (Notices and Agreements);
Standard- up to 30 Templates(Notices and Agreements);
Advanced - up to 100 Templates (Notices and Agreements);
Premium-up to Unlimited Templates (Notices and Agreements).
Last updated:
Dec. 29, 2020