How do I add a property?
To add a property, go to "Properties" from the left side menu and press the "+Add property" button. Fill in all the required fields (property name, address, market rent, etc.) and choose the property type: single-unit or multi-unit:
Selecting single-unit will not allow you to add units or rooms. Multi-unit will give you more options if you want to add units, commercial units, or rooms. Also, select the currency for this property accounting from the drop-down menu. Press "Create" to complete the process.
Please note!
You cannot edit the property currency or type. You will need to delete the property and re-add it with a different currency or type.
This might be helpful:
How do I remove a property?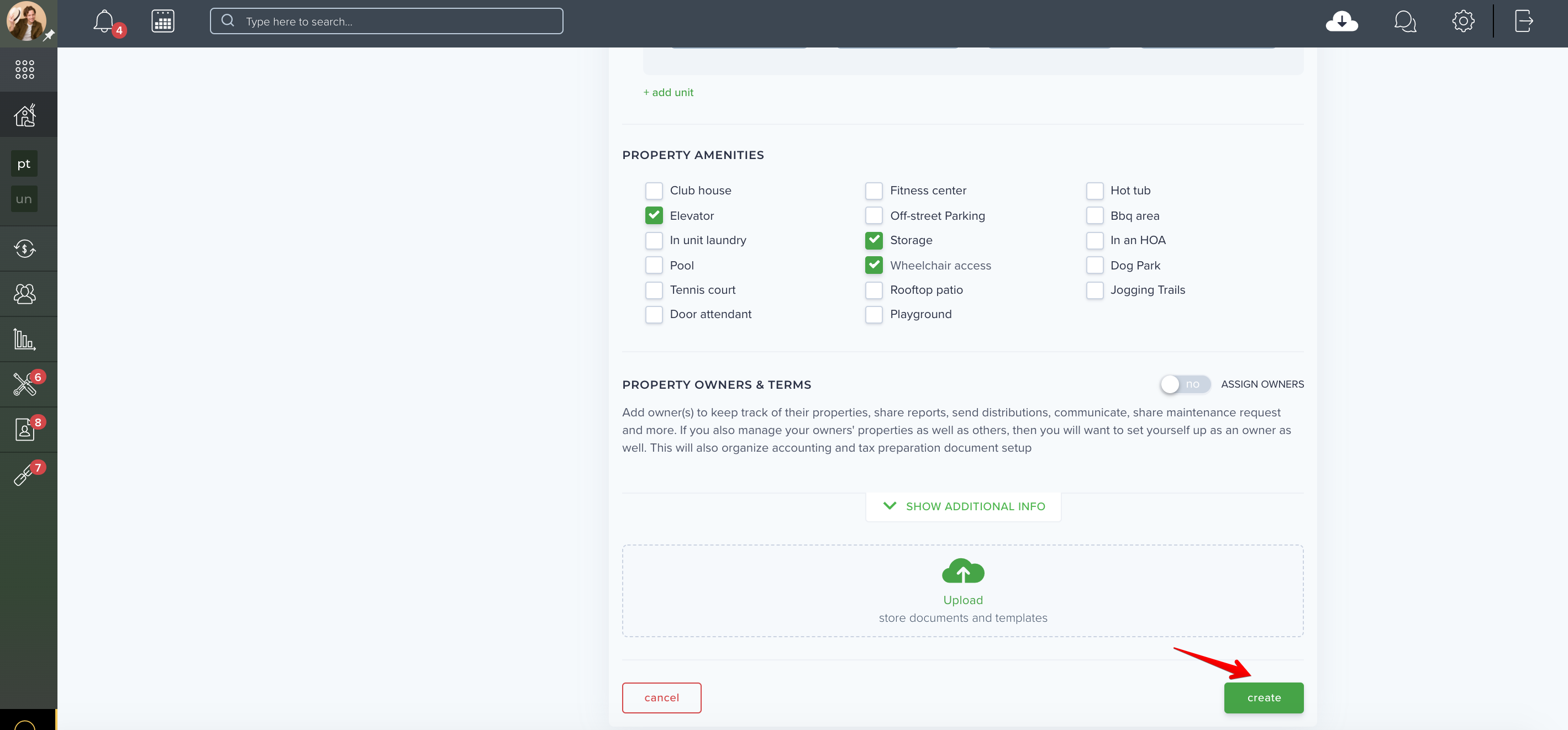 Watch the video guide to learn more:
Last updated:
June 19, 2020