How do I edit a lease?
You can edit previously added leases with some exceptions, which you should pay attention to before you start.
Presented below is a list of lease statuses available for editing:
Active
Signature pending
Insurance pending
Draft
Future
Please note!
Ended and Past leases cannot be edited.
In order to edit a lease, go to "Contacts" in the left side menu of your dashboard and click on the "LEASES" button on the tenant's card:

The preview page shows the property and active lease as well as residential history, based on the address. You can view a lease and edit it by going to the three-dot menu and clicking "Edit":

Please note!
Some info cannot be adjusted when editing a lease. The property name, lease invoicing type, and moved in residents fields are locked.

You can only stop an automatic lease recurring invoice while editing or renewing the lease. Other recurring transactions can be stopped on the recurring page within your accounting menu.
The link might be helpful for further purposes:
You'll have full access to editing the second "Extra fees & utilities" step: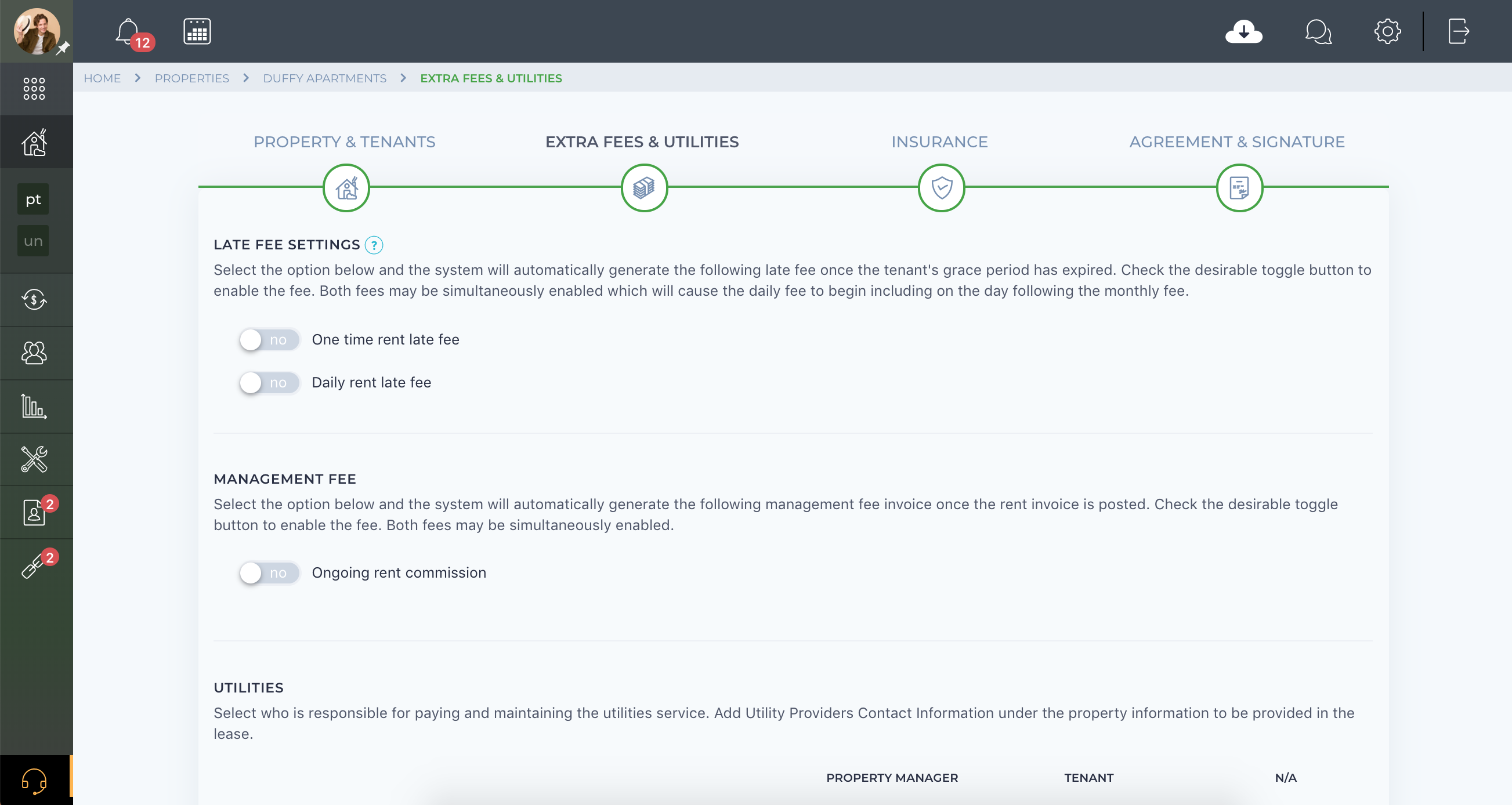 On the "Insurance" step you can enable/disable renters insurance purchase requirements:


The last step of lease editing, the "Agreement & Signature," allows you to customize the residential agreement and signature requirements: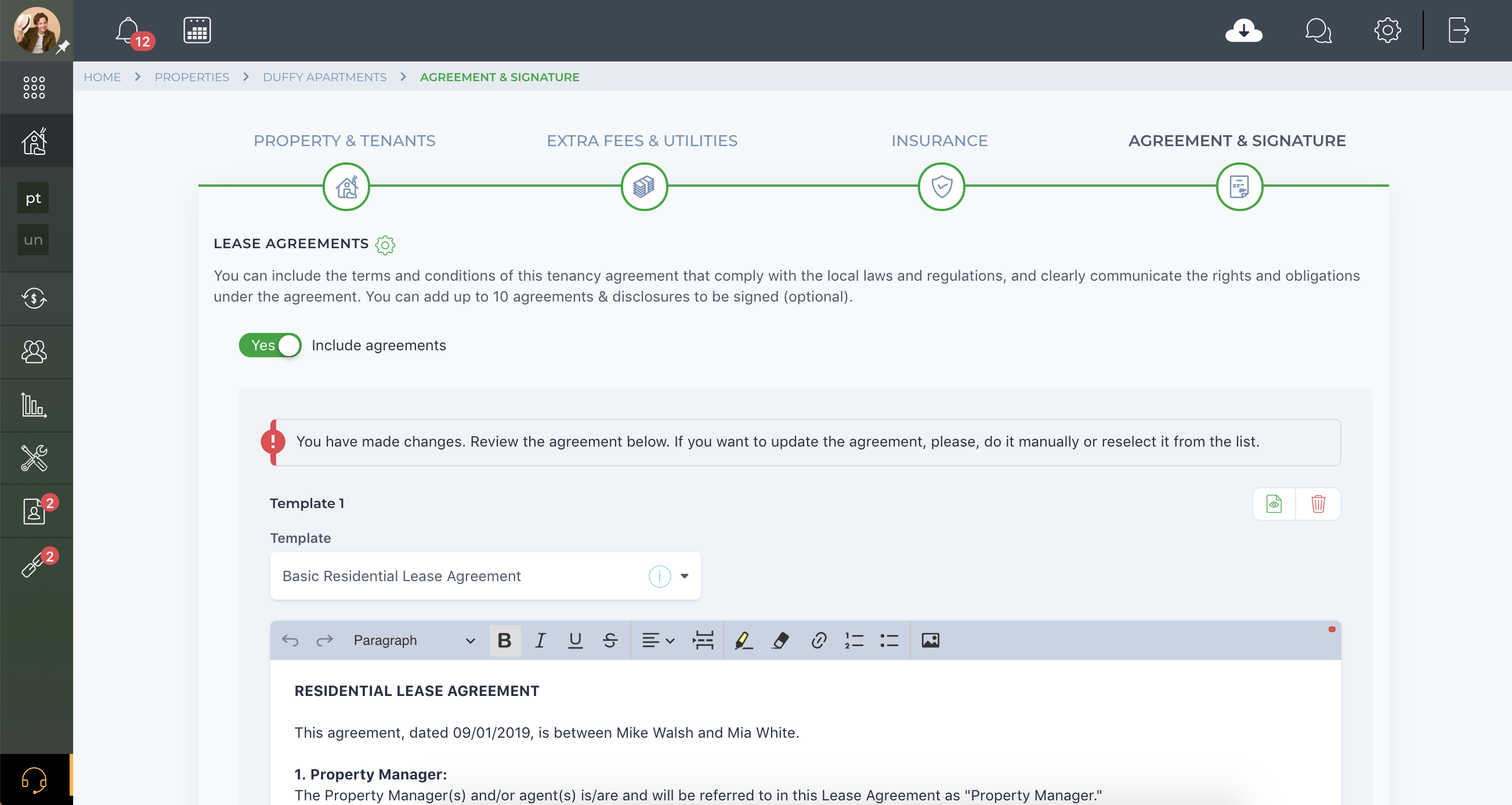 After editing is done, the lease's status will change, depending on any changes you've made.

Please note!
For leases in Signature pending and Insurance pending statuses, you can cancel the request to e-sign a lease or purchase insurance and make it active, if needed.
Last updated:
Feb. 12th, 2020