How do I remove a unit?
To remove a unit, go to "Properties" in the left-side menu, choose the property with the unit you want to remove, and click on the "View" button:
Then press "View unit", select "Delete" from the "Dots" menu and confirm your choice.
Note! All leases and related transactions will be deleted too. All the information can not be recovered.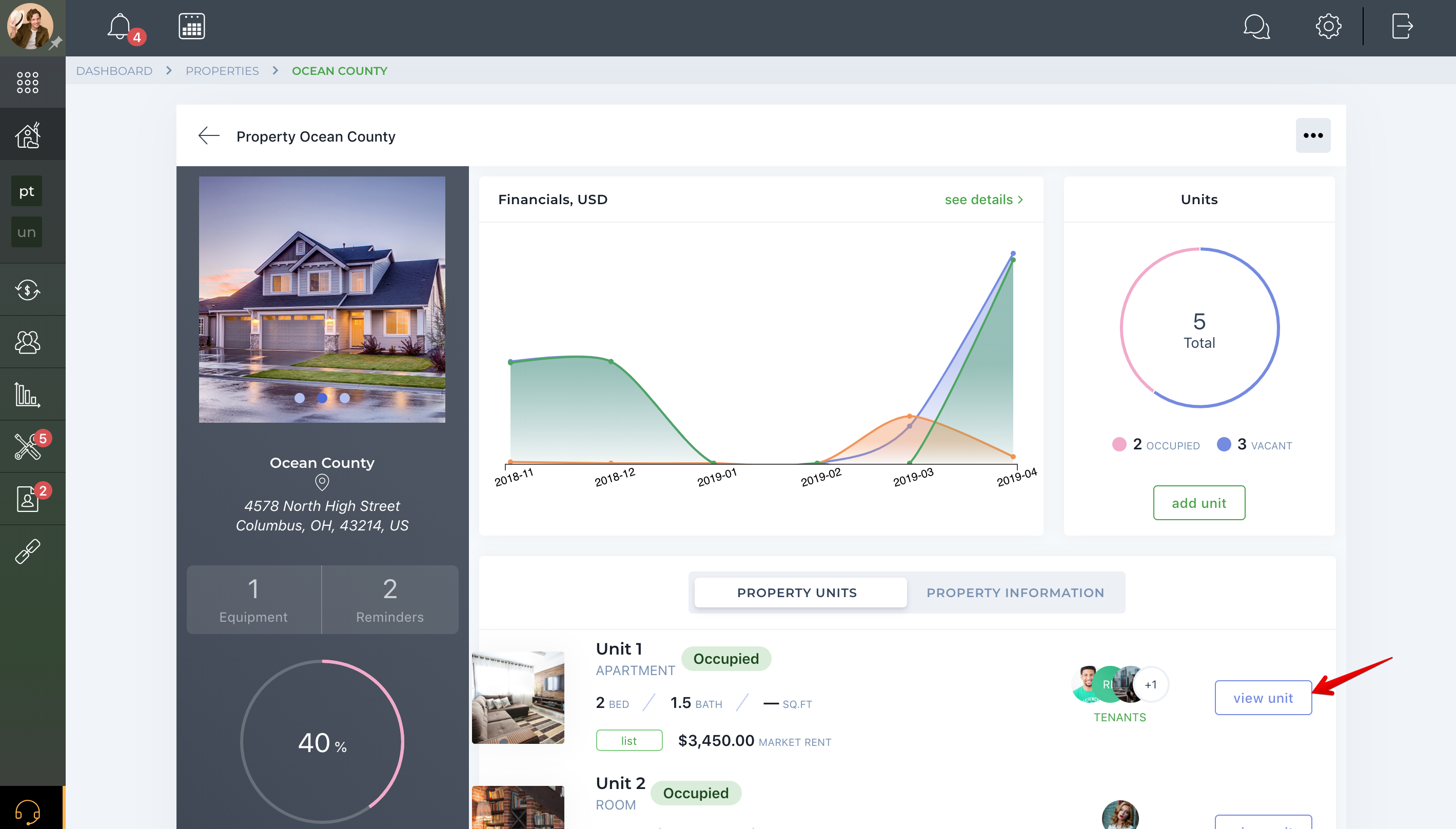 Last updated:
Apr. 11th, 2019