How do I pay a service pro?
You can easily send money to your service professionals after they completed work for you. First, go to the "Accounting" page of your dashboard, click the "- Money Out" button and then choose "Property Expense" from the drop-down list:

Please note!
You have to be connected with a service professional to be able to send the payments to them. Also, the connected service professional must have online payments set up in their account.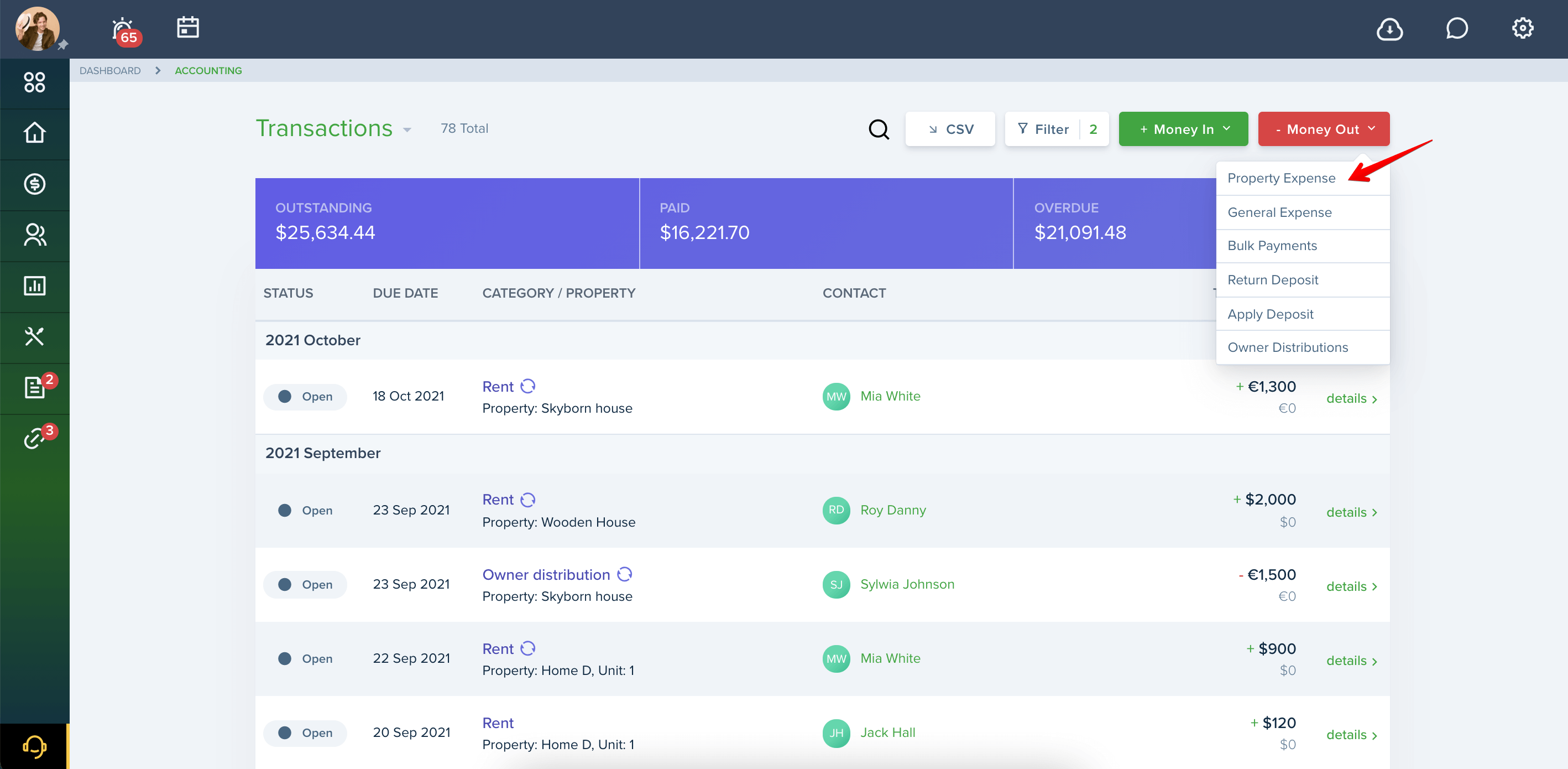 Fill in all the required information and click on the "Create" button if you want to pay later or enable the Mark it as paid toggle button to manually mark it as paid. After you've created the invoice, you can also click on the "Pay Online" button and send funds online.

Please note!
Make sure that you and your service pro have the same payment method set up. For example, if you chose and set up TC Payments, the connected service pro must set up TC Payments as well.
Once you've enabled the Mark as paid option, be sure to fill in the required information and confirm the action.
Last updated:
Sep. 24, 2021