How do I submit a rental application and pay an application fee?
How do I submit a rental application and pay an application fee?
In order to apply for a rental, the landlord needs to send the prospective renter a link to fill out an application for the listed rental.
You are to follow the link and press on the Apply now button:
Fill in all required information and press the "Continue to pay the fee" button. If you do not complete the application, it will remain in draft format. You will need to select the "Edit application" button to complete the application and apply for the rental. The progress bar is in percentage format and is situated in the upper left corner of the page. This will help you visualize the progress of your rental application.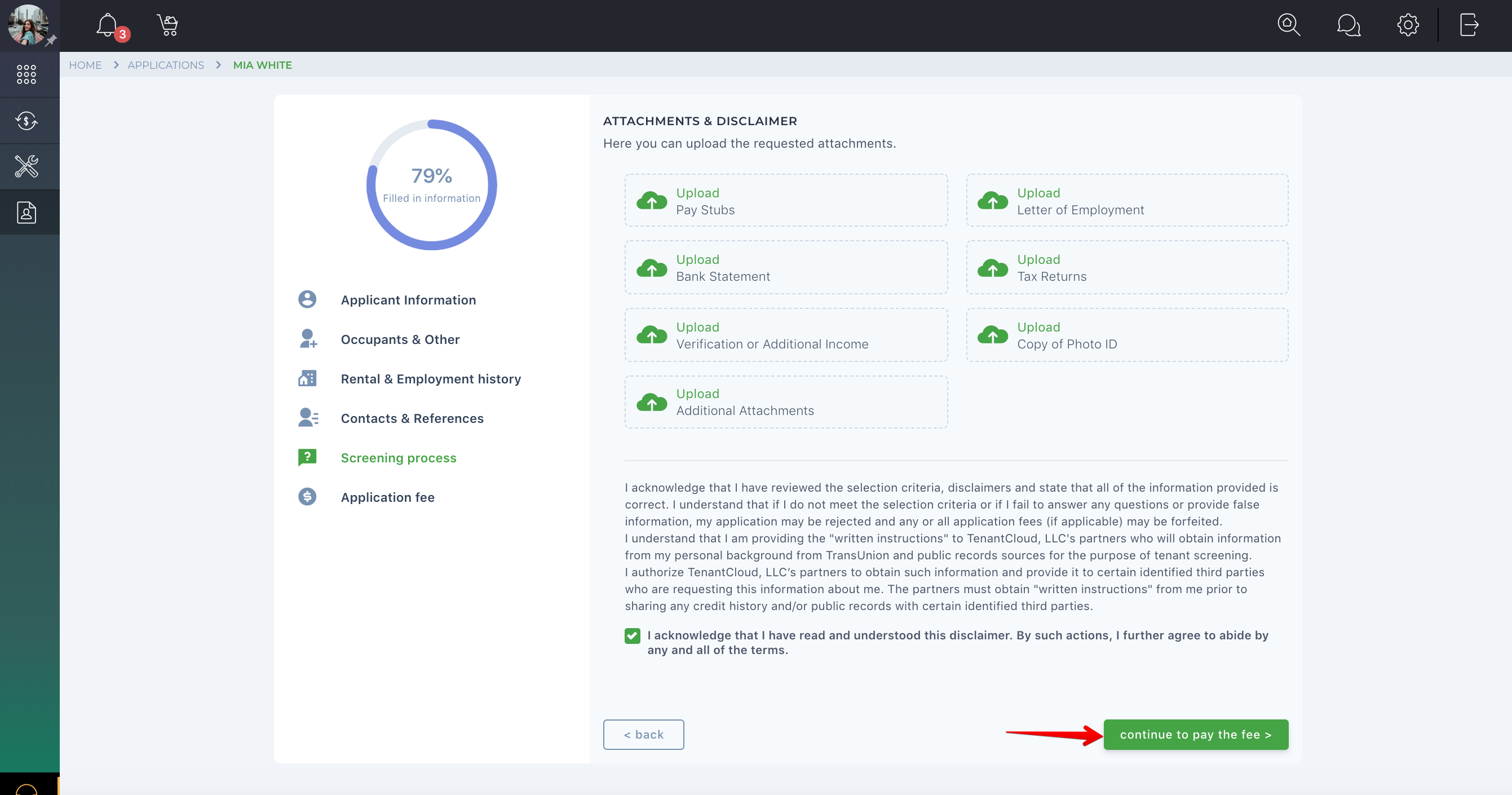 You can add additional occupants by pressing "+ add occupants" and providing the information below.
If you want to apply jointly, please enable the toggle button and the co-applicants will receive the link to apply.
If an application fee is required, pay it using one of the available online payment methods. If your potential landlord has set up either TC Payments powered by Dwolla, PayPal, or Stripe, you can submit payment by pressing the "Pay online" button.
After confirming the transaction, your rental application will be successfully submitted.
Watch the video guide to learn more:
Last updated:
Aug. 27th, 2019