How do I connect with my landlord?
How do I connect with my landlord?
In order to communicate and transact with your landlord or property manager, you must be connected within the TenantCloud system.
Your landlord/property manager must first send a connection request to your email address. By clicking on the button from the email, you will be redirected to the TenantCloud portal:
If you already have a TenantCloud account, you will need to sign in.
If you don't have an account, you'll need to sign up and fill in all required information:
Click on the "Feed Notifications" icon in the top left corner of the screen to view the connection request from your landlord:
Click the "Confirm" button to accept the request and get connected with your landlord:
If you have signed up but haven't received any requests from your landlord yet, you can send them a notification that you are waiting for a connection request. Just type your landlord's email address in the appropriate field on the homepage:

Your landlord will receive an email notification as well as feed notification about your invitation to connect: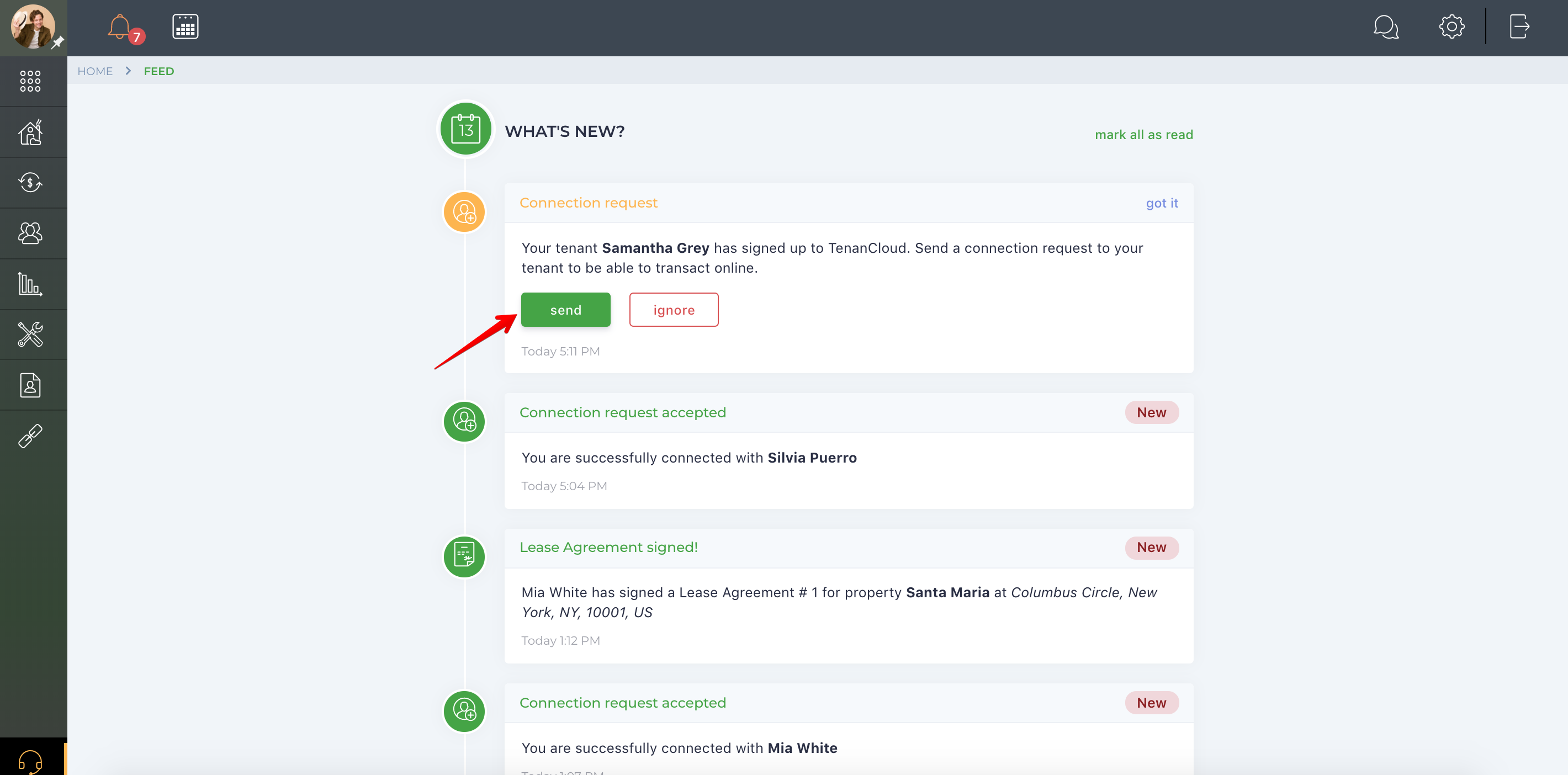 When they accept it, you will receive a connection request from your landlord in your feed notifications.
Choose between the "Accept" or "Decline" options:
Last updated:
Aug. 27th, 2019